9 Gibb River Road Attractions You MUST Include In Your Itinerary
The Gibb River Road is a 660km outback gravel road adventure in Western Australia. During your trip, you'll find some of the best attractions The Kimberley region has to offer. The road stretches from Derby to Kununurra and is an unforgettable journey!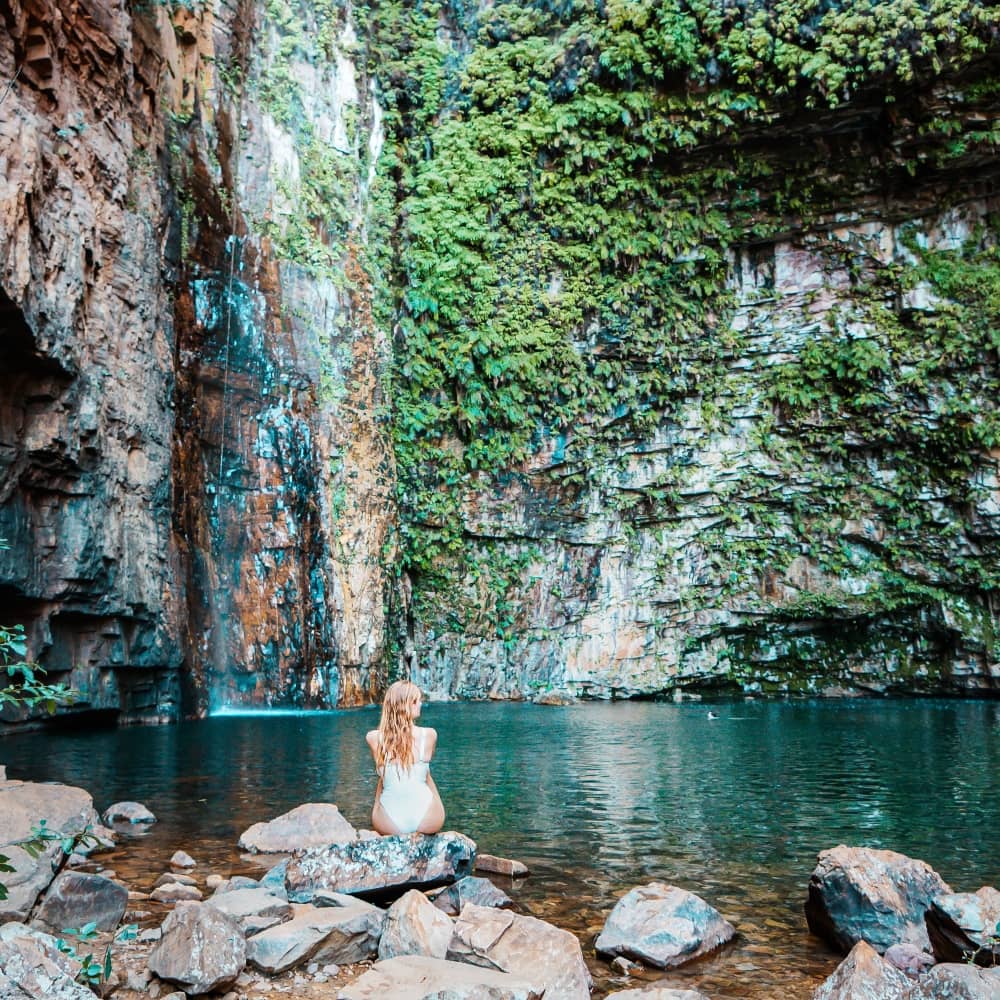 You absolutely cannot miss these Gibb River Road attractions. There are many other things to see in this area which we will share too, but these are the gems that you must include in your itinerary.
Table of contents
9 Gibb River Road Attractions You Can't Miss
Note: You can also visit the main highlights of the Gibb River Road on a 10-day paid camping tour. Click here to read about a 10-day Kimberley adventure tour, this tour takes you to many of the gorges and attractions mentioned here!
1) Bell Gorge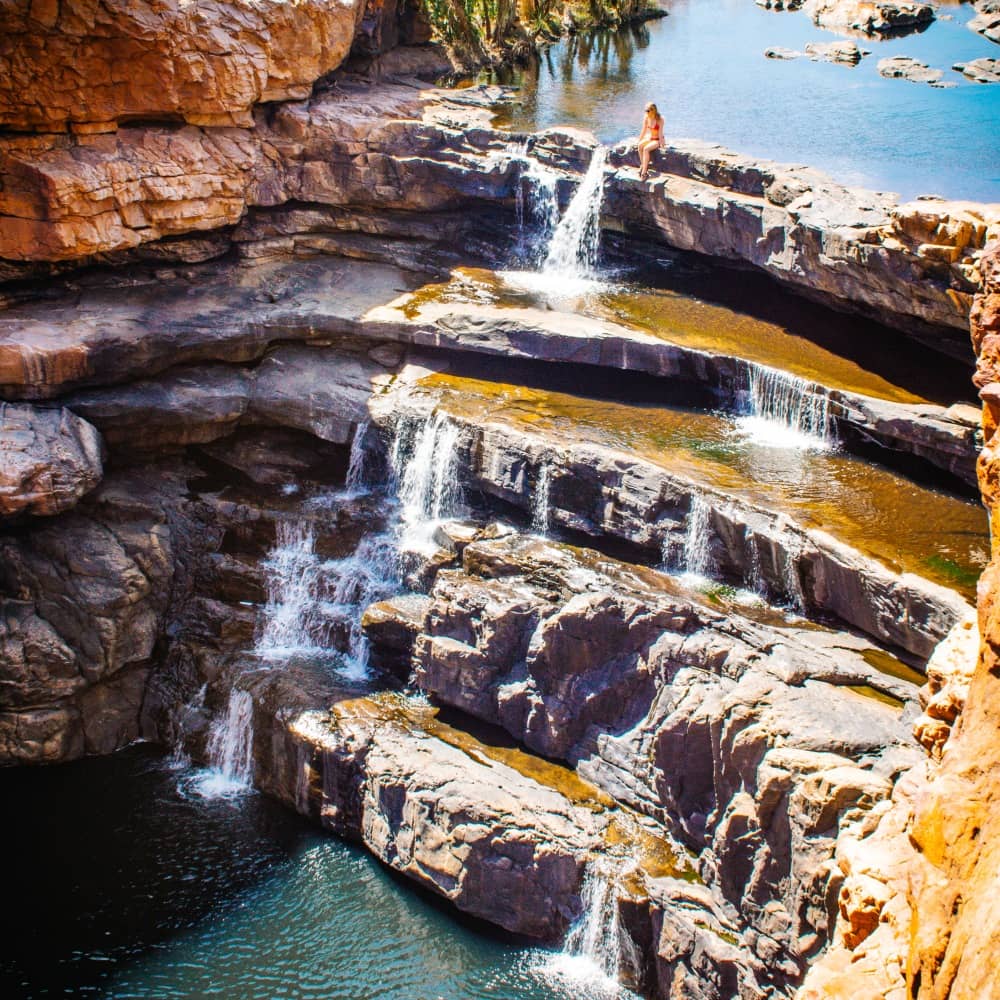 Also known as Dalmanyi, this is one of the most famous Gibb River Road gorges. Sitting 108km from the Mount Hart Wilderness Lodge. This horse-shoe-shaped gorge has to be added to your itinerary!
You'll need a 4WD to get to Bell Gorge, as you'll have to drive along Silent Grove Road – a very corrugated gravel road. Also, put on your walking shoes because it is 4km to get there and back (around 1.5 hours).
Once there, you can either relax in the infinity pool above the waterfall, or take a steep walk down to go swimming in the lower deeper pool at the bottom of the waterfall.
2) Manning Gorge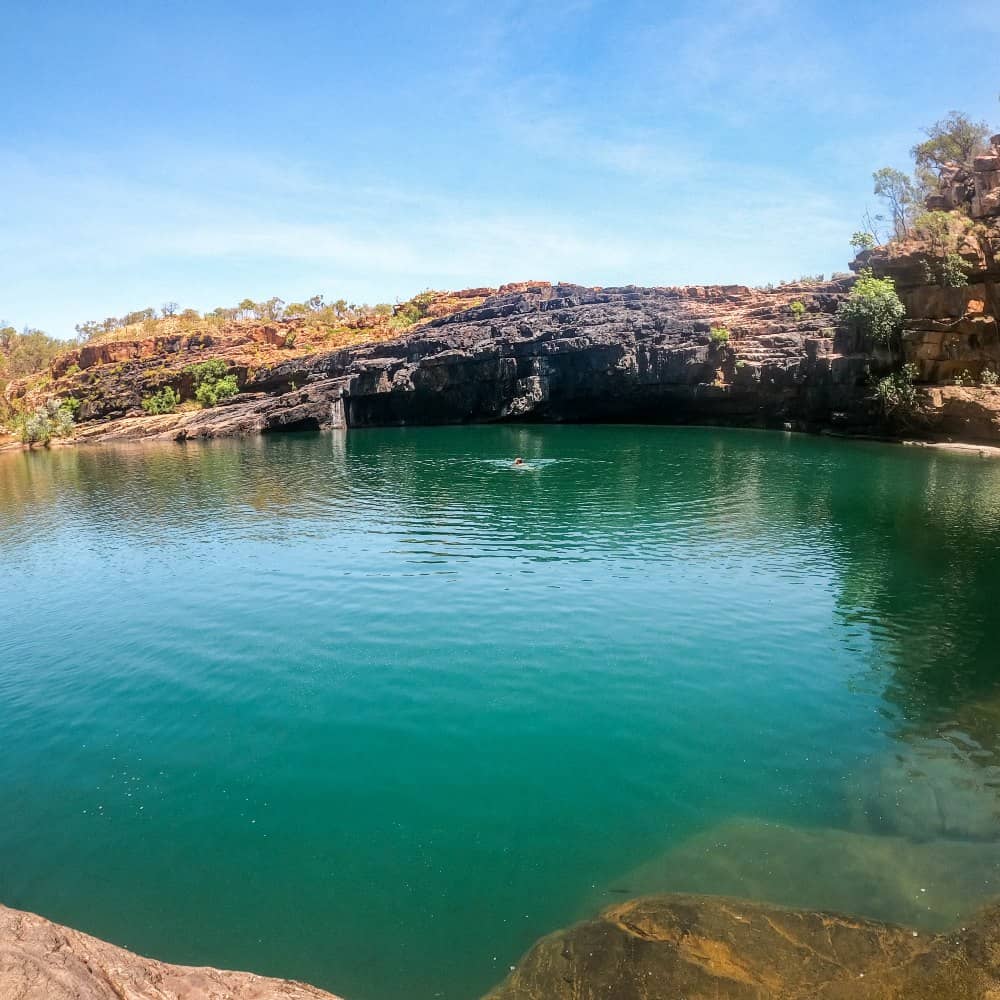 This gorge has beautiful high cliffs lining the river and water below and it is an adventure itself to get to!
The water is deep and refreshing, but the waterfall is seasonal. If you want to see it, make sure to visit right after the wet season.
The stunning Manning Gorge is a short 13-minute drive from Mount Barnett Roadhouse and there is a campground located at the start of the hike.
You'll have to do a 3km hike to get there, which takes 1-1.5 hours one way and includes a river crossing! There are hiking markers to show you the way to Manning Gorge.
When we visited, the waterfall wasn't running and it still was spectacular. Don't let that stop you from visiting!
3) Windjana Gorge – Bandilngan National Park
A piece of ancient history this gorge used to be a coral reef, while walking through you can spot fossilised prehistoric creatures in the limestone walls.
Also known as Windjana Gorge National Park, this place houses the Lennard River, which cuts through the Napier Range to create the 3.5-kilometre Windjana Gorge.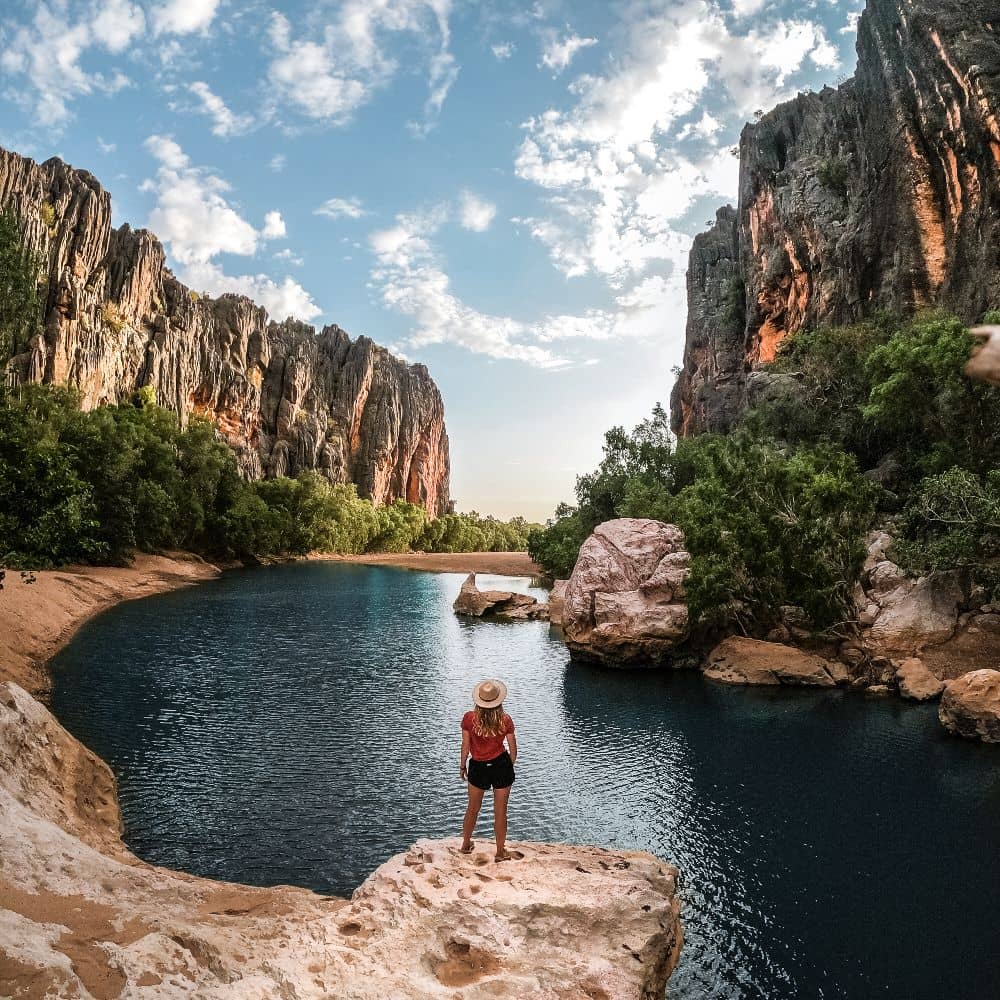 Hundreds of crocodiles live in this river, so it's a no-swimming spot. This doesn't make it any less worthwhile, though! It is exciting to watch them swimming around.
There are several hike trails available as well. The traditional owners are the Bunuba people. This is a highly spiritual place for them, as the Windjana creation spirits rest here.
4) Dimalurru – Tunnel Creek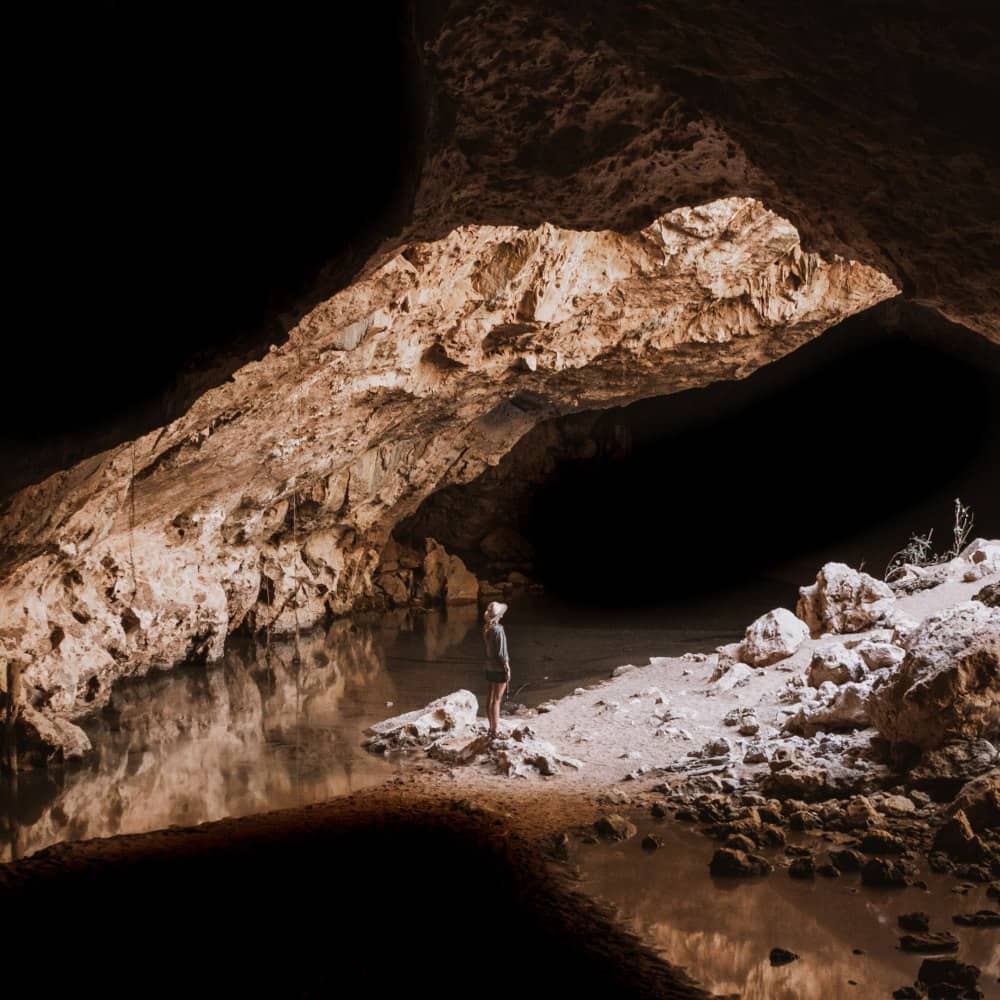 Water has carved a giant tunnel through the Napier Range, creating the well-known, 750m-long Tunnel Creek near the aforementioned Windjana Gorge.
It's hard to describe what it feels like to walk through here. Some sections are 20m high and 15m wide, it can be very dark in sections with stalactites hanging from the walls – it's easy to imagine how amazing this place is!
The history of Tunnel Creek is marked with heroism and tragedy as well. It was the hideout of the rebellious Aboriginal leader, Jandamarra, who led the Bunuba Resistance. He was tracked down and shot by its entrance in 1897.
The Gibb River Road is a significant place of history, with stories of war and resistance, you can also check out the Boab Prison Tree in Derby on your travels.
5) El Questro Wilderness Park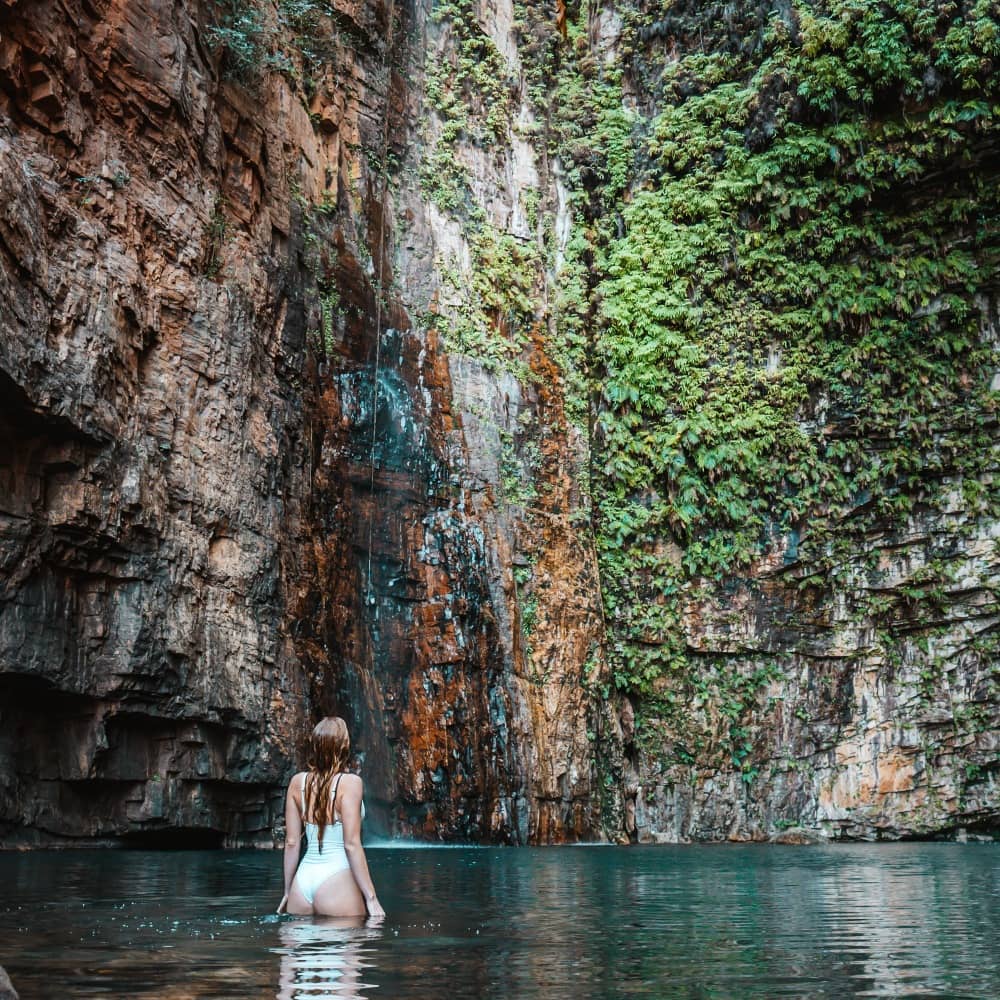 This park was once a working cattle station, with 700,000 acres of gorgeous landscapes and stunning terrain. It's a highlight in any Gibb River Road itinerary, as there's so much to do:
Visit Emma Gorge.
Visit El Questro Gorge.
Take a cruise through Chamberlain Gorge.
Go to Champagne and Zebedee Hot Springs.
Hike their several walking trails.
Book scenic flights through Lake Argyle, Bungle Bungle, King George Falls, or Mitchell Falls (in the Mitchell Plateau). You can also book this scenic flight from Kununurra.
Your visit to El Questro will be unforgettable. You'll need a 4WD to access it for the short river crossing to get in, and there are several accommodation options. Try to stay at least two days!
6) Galvans Gorge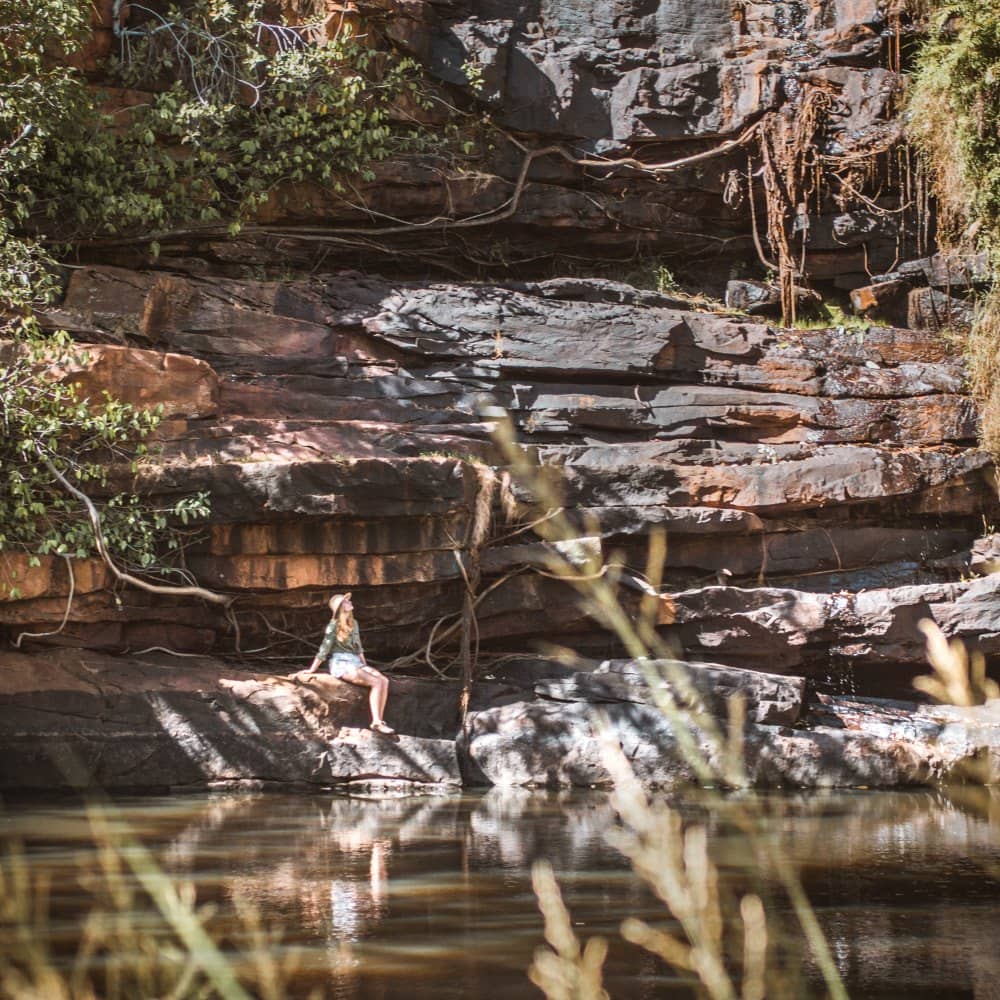 This is a great attraction to visit if you want an easy hike and a peaceful waterhole. It's very accessible, at just 1km from the Gibb River Road itself. Also, the trail is flat and easy to walk, following the creek's path.
Galvan's Gorge has a small seasonal waterfall flowing into a pool, making it a popular place to swim. It's the perfect place to relax for a couple of hours while on your way to Mount Barnett.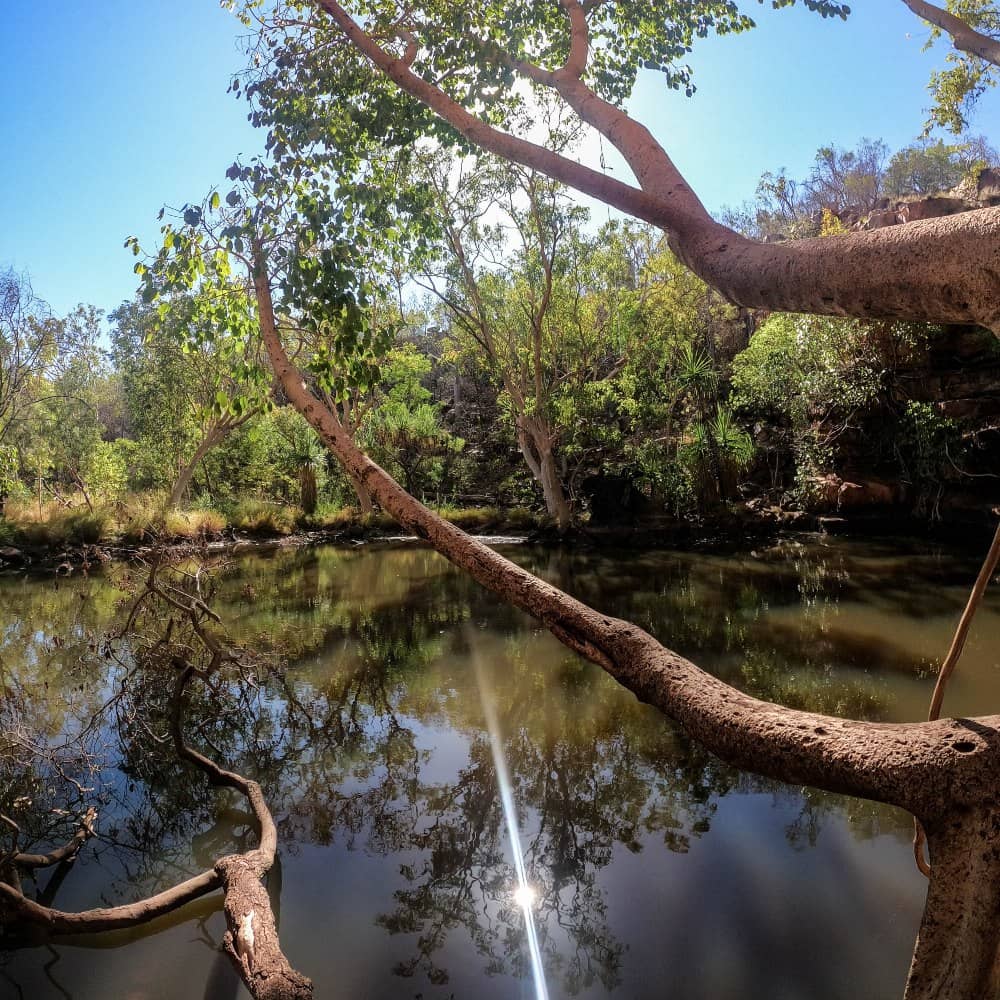 7) Adcock Gorge
This gorge isn't as well-known as others, so it'll likely be less crowded in peak season. It's a great spot to relax and swim in.
---
---
Adcock Gorge is fairly accessible as well – a 650m walk from the carpark area will get you there. But the hike is quite rocky, so make sure to bring adequate footwear.
8) Dimond Gorge
This truly is one of the diamonds of the Kimberley region. To get here, you'll drive through an incredibly scenic 24-km drive from the Mornington Wilderness Camp.
Apart from swimming and hiking, you can canoe Dimond Gorge at your own pace (unlike Sir John Gorge, where access is heavily restricted).
There are small beaches along the gorge, as well as beautiful spots to stop and relax. You could easily spend half a day here.
Keep reading: 11 Unmissable Gibb River Road Gorges
9) The Pentecost River Crossing
Notorious as a challenging river crossing with lots of crocodiles in the water, the Pentecost River crossing is a definite joy to cross. It can be a long and deep crossing even in the dry season, needing a 4WD to go through it.
It sits halfway between El Questro Station and Home Valley Station. It has picnic and camping spots on the eastern side.
The stunning Cockburn Ranges dominate the views, and you'll see incredible sunsets against the backdrop of the ranges from the river crossing. Make sure to snap a few pictures!
If you want to visit these places but want it all to be organised for you, consider an organised camping adventure tour, or this more premium tour option!
Top Tips
If you're planning to visit during the peak season – May to October – make sure to book campsites near to popular tourist destinations, like Windjana, El Questro Wilderness Park or Manning Gorge. However, usually, there is ample space for anyone.
Free camping is possible, we used the WikiCamps app. We talk more about our experience camping along the Gibb in this article.
Also, hike as early in the day as you can, before the temperature gets too warm. Pack sturdy hiking boots, swimmers, sunscreen, hats, and plenty of water as well.
Lastly, check warning signs and talk with locals about the safety of swimming before diving in, as there are crocodiles in some waterways.
Want more? Check our ultimate guide on the Gibb River Road
Did you know?
90% of the world's pink diamonds were mined in the Kimberley region, and the last mine of it closed in 2022.
During the dry season, temperatures in the region range from 25 to 33 C°. So, even during the "winter" months, you'll find the hot temperatures in the 30s – prepare for the heat and take plenty of water with you!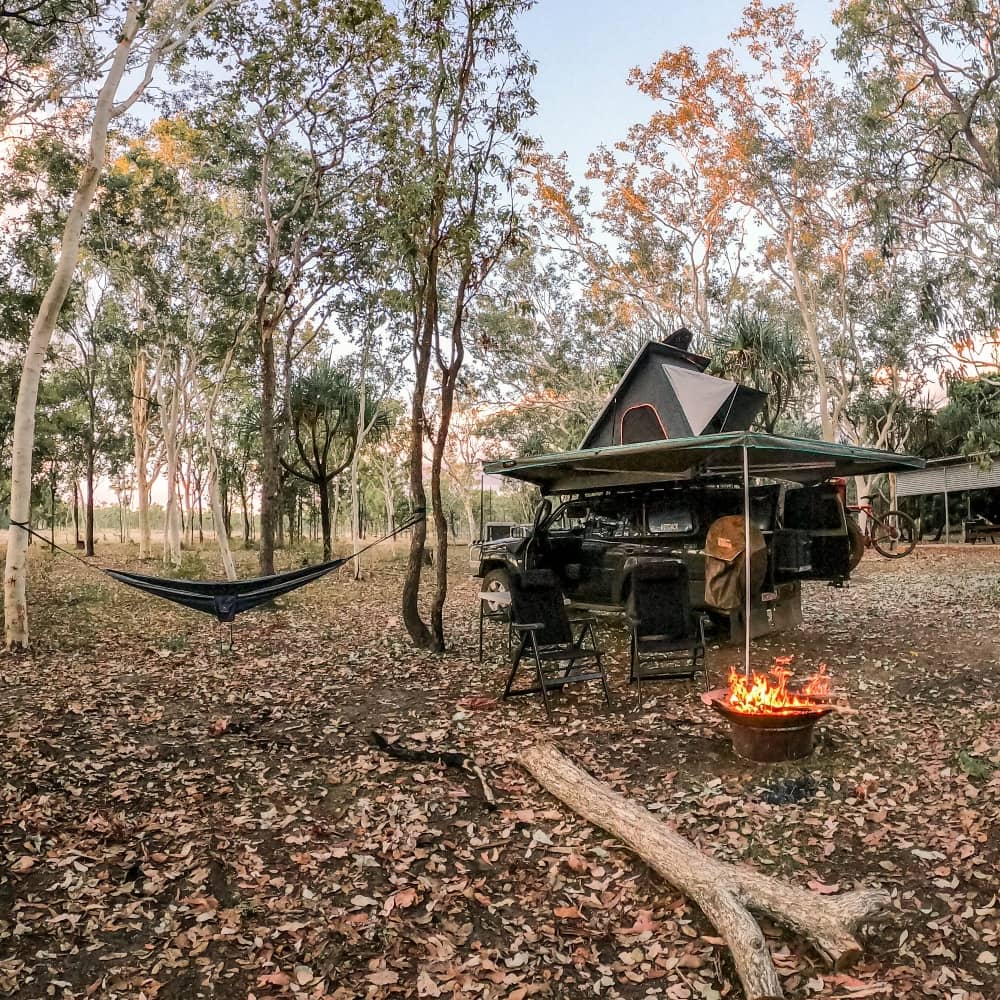 FAQs
How many days do you need to do the Gibb River Road?
A truck driver can do the Gibb River Road in a day or two. But as a tourist, you'll want to spend at least 10 days enjoying the attractions. A week may be the bare minimum to explore the main gorges.
Are there crocodiles on the Gibb River Road?
Yes, there are crocodiles in some gorges of the Gibb River Road it depends on your location whether there is the potential for saltwater crocodiles or not. Always read signs as there are some gorges you can very safely swim in.
Most crocs in this area are freshwater crocodiles. These are smaller compared to the saltwater crocodiles, and generally not as dangerous to humans.
With that said, do not swim in water where crocodiles live. Always check for warning signs near any waterway in the area before you go in.
Where do you stop on Gibb River Road?
There are several campsites and cattle stations where you can stop on Gibb River Road.
You can only stay overnight in most designated campsites. But cattle stations offer several accommodation options, ranging from luxurious five-star resorts to basic camping grounds with power, water, and facilities.
The Bottom Line
The Gibb River Road is a once-in-a-lifetime trip. This experience gives you more than the bragging rights of driving the 660km of dirt road, though.
It's about enjoying the breathtaking beauty of The Kimberleys. The rugged ranges, the waterways that form the gorges, and the red dirt contrasting with the green bushland make this region unforgettable.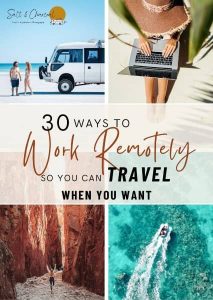 FREE Guide: 30 Ways To Make Money Online So You Can Travel When You Want
Unlock our secrets to consistent online income in Australia. These are tried-and-tested ways we've used to earn money from anywhere – only a laptop with internet is needed! Travel more and worry less.
Our Essential Travel Toolkit
🤩 Trip.com – Consistently great accommodation and hotel deals.
🤩 Hostelworld – Looking for the cheapest accommodation? We especially love the book now pay later feature.
🤩 Rentalcars.com – Best range, super easy to compare prices rental car and motorhome prices.
🤩 Viator.com – Easily book tours and experiences at the lowest rate. Great selection all over Australia.
🤩 Tripadvisor.com – Other than our website…..😉 the best place to find things to do
🤩 Airalo – eSIM store that solves the pain of high roaming bills by giving travelers access to eSIMs (digital SIM cards).
🤩 Caravan RV Camping – Traveling Australia in a van, caravan or bus? Use our discount code "saltandcharcoal" to get $30 off any orders over $300.