Salt and Charcoal Travel
Inspiration for your travels, off-grid living, and how to afford to travel full time.
Want To Travel And Work Remotely? Sign Up Below! It's FREE.
We have created a resource with dozens of ideas so that you can work remotely. From easy and quick ideas to longer-term plans..
Learn from our experience, to save you time and money. Let's get you on the fast track to freedom. Download our free PDF below to get started.
Start Your Adventure
Whether it's travelling Australia or building the life our your dreams. We have something for every adventure seeker. We believe in sustainable tourism, getting off the beaten track and exploring the unknown. The best things in life are free and waiting for you to explore them!
Read More Below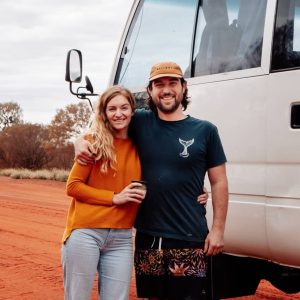 Hey travellers!

We're Chris & Bec – The two salty sea-lovers behind Salt & Charcoal. Exploring life through the lens and living in our 4wd bus – "Bunji". At Salt & Charcoal, you'll find helpful travel tips, off the beaten track locations, and the inspiration, to spark your next big adventure.

If you like what you see here or see us on the road – come and say hey! Our social links are below.
Watch The Adventure On YouTube
Follow The Adventure On Instagram – @salt.and.charcoal
---