Salt and Charcoal Travel
Inspo for your travels, off-grid living, and how to afford to travel full time.
Work Remotely: Travel When You Want
Dozens of ways you can work remotely, organised by difficulty. Tips from our experience, to save you time, money, and mistakes! Download Now.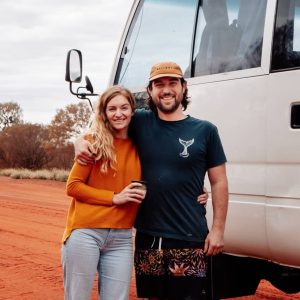 Hello there!

We're Chris & Bec – The two salty sea-lovers behind Salt & Charcoal. Exploring life through the lens and living in our 4wd bus – "Bunji". At Salt & Charcoal, you'll find helpful travel tips, off the beaten track locations, and the inspiration, to spark your next big adventure.

If you like what you see here or see us on the road – come and say hey! Our social links are below.
Watch The Adventure On YouTube
Follow The Adventure On Instagram – @salt.and.charcoal
---