Free Things To Do in Broome: Hidden Treasures Without Spending a Dime
Free of spirit, free of mind, and free of cost…
Broome, a glistening pearl nestled into the remote far northwestern coastline of Australia, is the place for your pick of free things to do…
Lace up some decent walking shoes or strap on a good pair of saltwater sandals, jump into the 4WD and don't forget to bring your sense of adventure.
From Eighty Mile Beach to the south, to Chinatown at its heart and Cape Leveque in the north, there is no shortage of unique, amazing and free things to do in Broome.
Table of Contents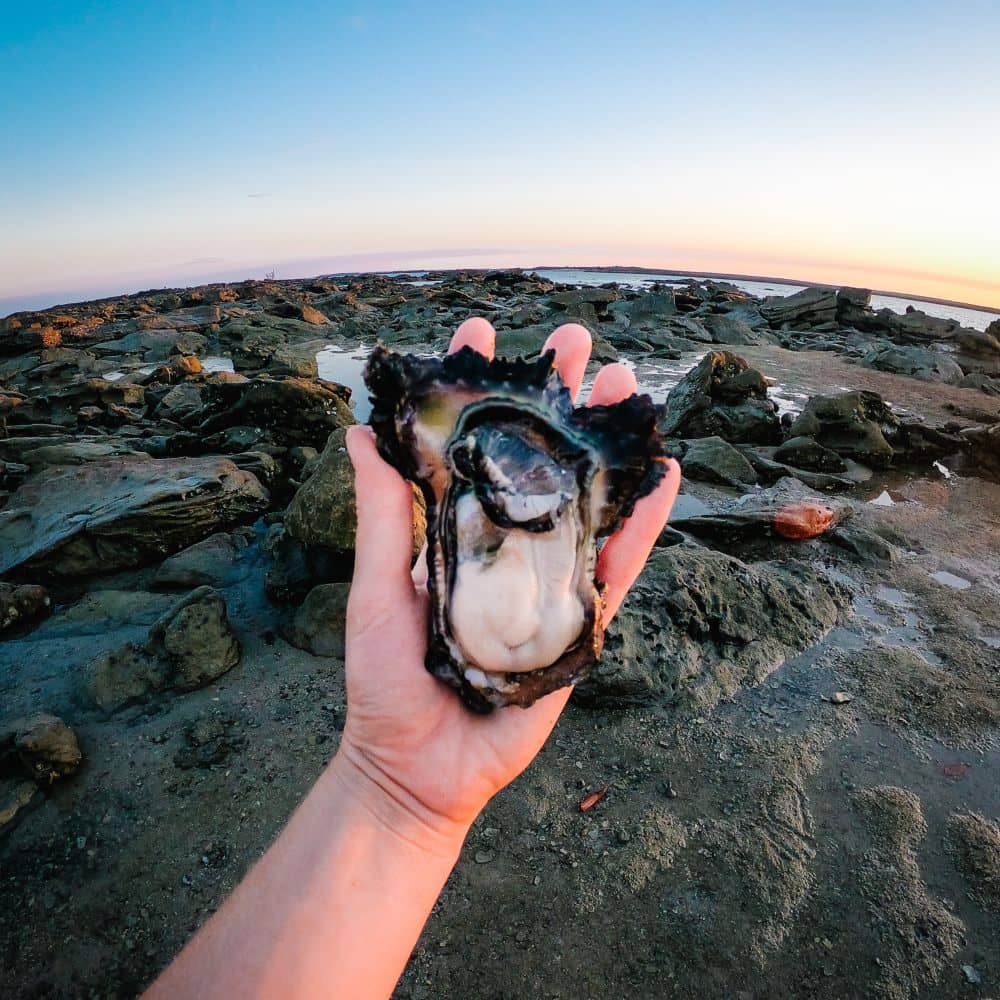 1. Oysters at Cygnet Bay
Sample oysters collected from rocks in Cygnet Bay, where the local Bardi people have harvested the Pinctada oyster for thousands of years.
These pristine northwest coast waters not only offer up the famous South Sea Pearls, but they also provide some of the best-tasting pearl meat imaginable.
About two and a half hour drive north of Broome toward Cape Leveque, this is a great area from which to explore not just Cygnet Bay, but the whole Buccaneer Archipelago.
This road has recently been paved so now it is an easy drive up to this free activity in Broome.
2. Secret Spa at Coconut Well
Lounge in the lagoon at Coconut Well.
Forget those expensive spa retreats. Wait for low tide at Coconut Wells and you'll find yourself faced with the difficult task of choosing which personal natural spa pool you might like to relax in.
Or if drift snorkelling is your thing, then check out the high tide, when the lagoon fills to reveal a myriad of sea life.
Only accessible by four-wheel drive, this is one of Broome's best-kept secrets!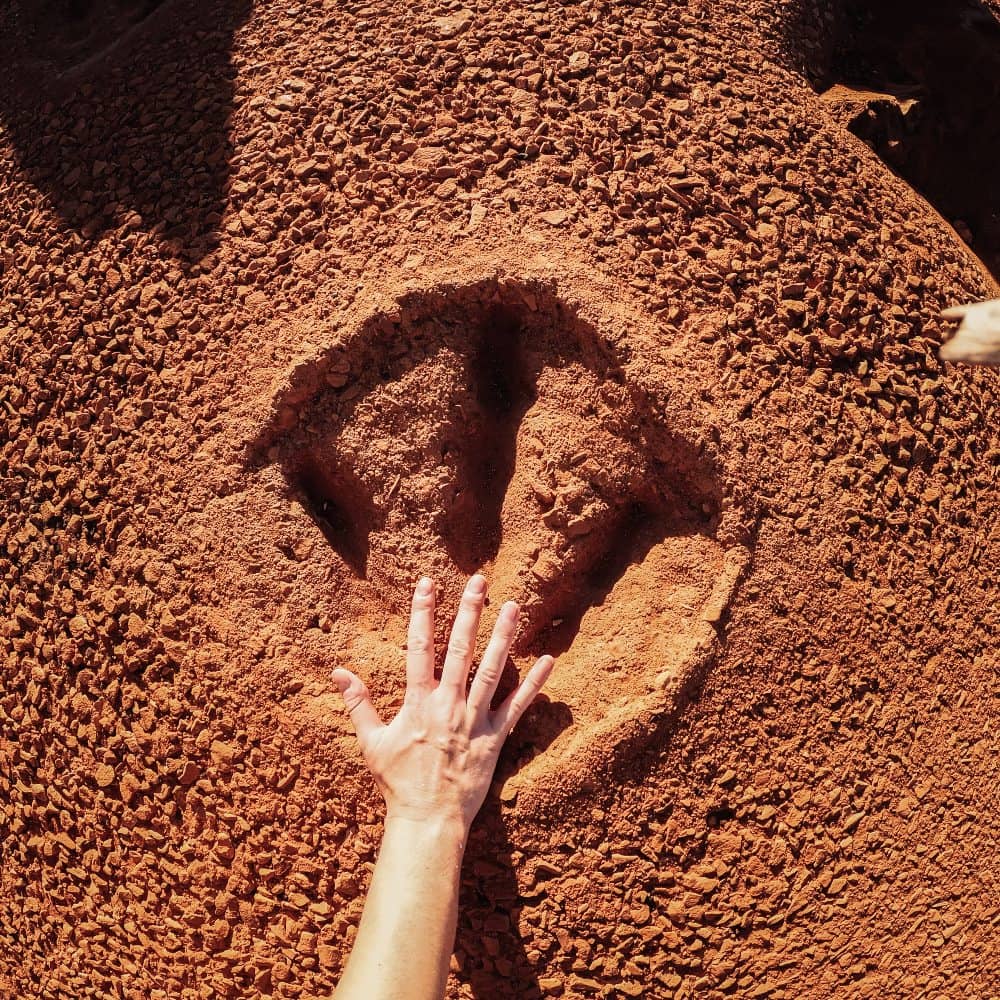 2. Discover Dinosaur Footprints at Gantheaume Point
Jump into your own picture postcard when you walk in prehistoric footprints at Gantheaume Point.
About 130 million years ago, the striking rust-coloured rock that cradles those dinosaur footprints were coastal marshes and sandy tidal flats. These tracks, in the thousands of years since, have become integral to a "song cycle" that traces the journey of a Dreamtime creator, "Emu Man", also known as "Marala".
As you sit on the warm red rock and look out over the bright blue Indian Ocean, you get a sense of the significance of the Gantheaume Point area to the local people of the Dampier Peninsula and Western Kimberley region.
3. Go Wild at Cape Leveque
Locals have long appreciated this area as a secluded escape, with its rugged isolation and the chance to experience truly wild camping.
Windswept bone-white sand separates that amazing Indian Ocean blue from the rusty red dirt and rock of the Kimberley coastline. Add to this idyllic image an incredible sunset sinking into the blue horizon, for a calendar-worthy photo opportunity, and an unforgettable free-of-charge souvenir to last a lifetime.
Although road conditions have definitely improved, it is still wise to make the drive in a 4WD, simply for greater access and flexibility to explore once you're there.
4. Life's a Beach on Cable Beach
Pick a beach, any beach… From Cape Leveque in the north, the iconic Cable Beach at Broome, and the aptly named Eighty Mile Beach to the south, and even the centrally located Town Beach.
Broome is a beach-lovers paradise!
Grab a towel, some sunscreen and picnic supplies, jump in the 4WD and head out for a day of sun, sea, snow-white sand and fresh air – a total detox – and not a cent to be spent!
Back in town, coastal life doesn't need to finish with daylight. Broome enjoys balmy nights and clear skies, so why not throw out a blanket on the sand and soak up a famous Cable Beach sunset while watching one of the renowned Cable Beach camel rides silhouetted against the golden glow.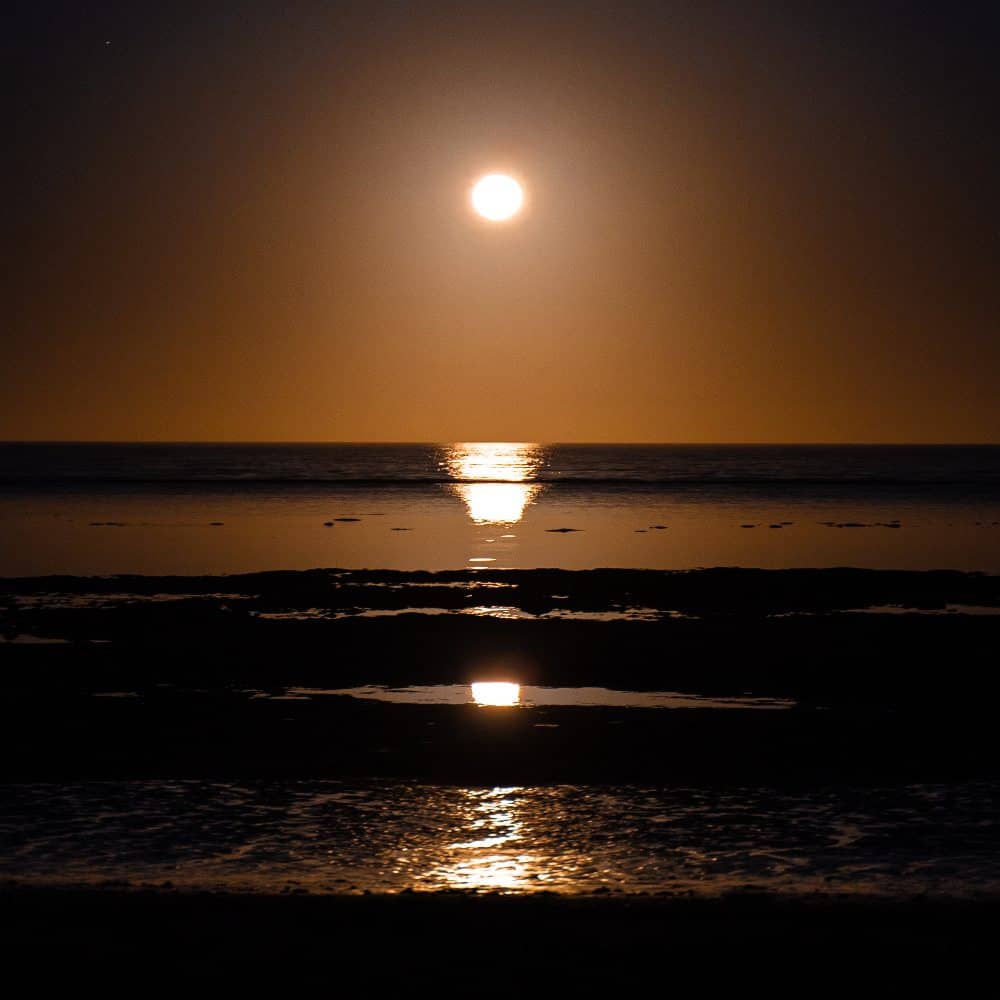 5. Climb the Staircase to the Moon
Take a celestial journey at Roebuck Bay with the Staircase to the Moon.
When a full moon rises on the low tide, seek out a vantage point with like-minded travellers at the Mangrove Hotel and on Town Beach, or sneak off with a few of the locals to the Broome Golf Club to witness the breathtaking illusion, as the moonlight reflects off the tidal flats to create the sparkling staircase.
The Staircase to the Moon occurs on specific dates, which can be easily checked on tourism websites, or with the Mangrove Hotel.
6. Explore the Walking Trails
Minyirr Park walking trails…
An easy 7km walk, and a perfect way to start the day, is to venture from Cable Beach out to Gantheaume Point, referred to by the indigenous peoples as Minyirr. If you're not in the mood for a return hike, a morning bus service that connects to Gantheaume will save you the effort.
During Shinju Matsuri – the Festival of the Pearl – each September, the award-winning self-guided Jetty to Jetty Walk, which incorporates Town Beach, comes to life with performances of storytelling, songs and dancing, as you discover Broome's history, rich in beauty, culture, and of course, pearls.
If you are visiting at another time, then to enhance the experience, download the Jetty to Jetty mobile app, and move through the walk at your own pace, with all the colourful stories delivered through the app.
7. Revisit WWII Plane Wrecks
Walk out on low tide at Roebuck Bay and step back in time to discover plane wrecks from World War II. Nowhere else in the world will you find such a well-preserved collection of historically significant flying boats.
Although Broome was impacted by both World Wars, it was on March 3rd, 1942, that a daring air bombardment was carried out on the town. Over 100 people lost their lives, fifteen flying boats were destroyed on Roebuck Bay, and six aircraft at the airfield.
The sunken armada, along with its submerged and sombre treasure of history, will be fully revealed at an extremely low tide (less than 0.86m).
When walking out to see the Catalina Flying Boat Wrecks, it is recommended to wear enclosed shoes and to allow an hour each way.
These wrecks are considered "war graves" and so must be treated with the appropriate respect when exploring them. Do not walk upon them, disturb them, or remove any artifacts.
8. Browse the Markets
Mingle with the locals at the markets on the grounds of the heritage-listed Broome Courthouse.
An eclectic mix of local produce, unique craftworks and homewares makes for some great browsing and a perfect people-watching opportunity, with the colourful stalls and equally colourful characters operating them.
While browsing might be free, it is more than likely that the perfect souvenir might catch your eye, or you'll be tempted by the aromas of fresh coffee, exotic fruits and street food. Make sure you have a little money on hand for a moment of weakness… We've heard that the Indonesian caravan serves up a great satay, and if you're in need of a boost, the gubinge fruit is a "superfruit" and reputedly one of the highest natural sources of vitamin C on the planet!
If you happen to be at Town Beach on a Thursday night to see the full moon rising, then it might be wise to plan for a well-priced delicious dinner or delectable dessert at the Thursday night market. Relaxing on the grass with a great curry, followed by Broome's "Banana Loompia" with live music playing sounds like a perfect evening… and if you're wondering what "Banana Loompia" is, then you'll just have to visit to find out!
9. Wander Through the Japanese Cemetery
Polish up on your pearling industry history with a wander through the Japanese Cemetery.
Back in the late 1800s, life as a pearl diver in the remote north-west of Western Australia was harsh, and the cemetery that is the final resting place for almost 1000 divers and their families is a stark reminder.
Many of the original headstones were carved from the beautifully coloured beach rocks, and can still be seen today as a unique tribute to those lives lost.
10. Other (almost free) things to do in Broome
While there is a bucket list load of free things to do in Broome, there are also plenty of things to see and do that don't cost a bucket load.
Sun Pictures, the oldest operating picture garden on earth, is open all year round. See contemporary movies in a nostalgic environment. Kids play on the grass in front of the screen before the show begins and deckchairs to laze back on under the stars.
Taste test a ginger beer, or chilli beer at Australia's most remote brewery,. Matso's Brewery is the perfect place to while away an afternoon in true Broome style.
Sneak a peak into Broome's colourful multi-cultural history at the Broome Historical Museum. A small entry fee will gain access to tales of shipwrecks, terrifying WWII air raids, missing diamonds and the birth of a fascinating pearling industry.
Places to stay
Broome has it all, from the iconic Cable Beach Club to central motel locations near Town Beach on Roebuck Bay, and backpacker hostels… but for an accommodation experience that's worth five million stars and doesn't cost a cent, you can't go past an idyllic free-camp like James Price Point, just north of Broome town.
Top Tips
If there was ever an ideal spot to test out your vehicle on a stretch of sand, it would be Broome!
When walking out to see the Catalina Flying Boat Wrecks, locals recommend getting out there up to an hour before the tide turns, so you don't get caught trying to return chased by a fast incoming high tide.
With so much to see and do for free in Broome, don't forget to check the Broome Visitor Centre calendar to maximise your options. Maybe you could tick the Flying Boat Wrecks, Staircase to the Moon, and Shinju Matsuri (The Festival of the Pearl) all off the bucket list in one visit!
Did you know?
If you visit the lesser-known Reddell Beach at high tide, you may be lucky enough to see a spectacular phenomenon where the red ochre cliffs "bleed" into the normally crystalline blue waters… Another well-kept local secret.
Stroll along pristine powdery sand at sunset or take a dip in your own private rock pool. Walk through a modern, or ancient, history museum, and let the bottom of the tide guide you up the staircase to the moon.
A big "bucket list" of things to do when you visit Broome does not mean you need a big budget to match. There are plenty of free things to do in Broome that will not only add value and minimise extra cost, but also enrich your experience of this great spot in the Kimberley region of North Western Australia.
FAQs
Can you swim in the water at Broome?
People often take a dip during the Dry Season, but it's not wise to swim in the Wet Season.
Irukandji and box jellyfish can be active in the warmer months, and crocs have occasionally been spotted, so it is always advisable to exercise caution and check local reports.
Can you get around Broome without a car?
Wide roads, kilometres of footpath and flat terrain make Broome an easy place to get around by foot or bicycle if you fly in and don't plan to hire a vehicle.
A car is fine, but if you want to go further afield and do even more free things, then a 4WD is the way to go!
How many days do you need in Broome, Western Australia?
Based on the attractions and activities Broome offers, a stay of 3-5 days is usually recommended.
What clothes to wear in Broome?
In Broome, due to its tropical climate, it's advisable to wear lightweight, breathable clothes. Don't forget a hat, sunglasses, and sunscreen for protection from the sun.
FREE Guide: 30 ways to work remotely so you can travel when you want
This PDF has ALL the tips and tricks we've learned over the years to be the digital nomads we are today.
These are tried-and-tested ways we've used to earn money from anywhere – only a laptop with internet is needed!