How To Explore Island Rock and Natural Bridge, Kalbarri (WA) | 2023 Guide
Within a stones throw of Kalbarri town in Western Australia, is the two stunning formations known as, Island Rock and Natural Bridge. Both are considered to be some of the most iconic coastal views within the state.
Nestled on the coast of Kalbarri, these towering ancient cliffs come with vast views of the ocean and even migrating whales in the right season! (June – November)
Overall both sites are easy to get to, just 16 minutes drive from town and an easy 900m walk from the carpark. The walking trail is sealed the whole way and there's a viewing platform with ample space to see these famous sites!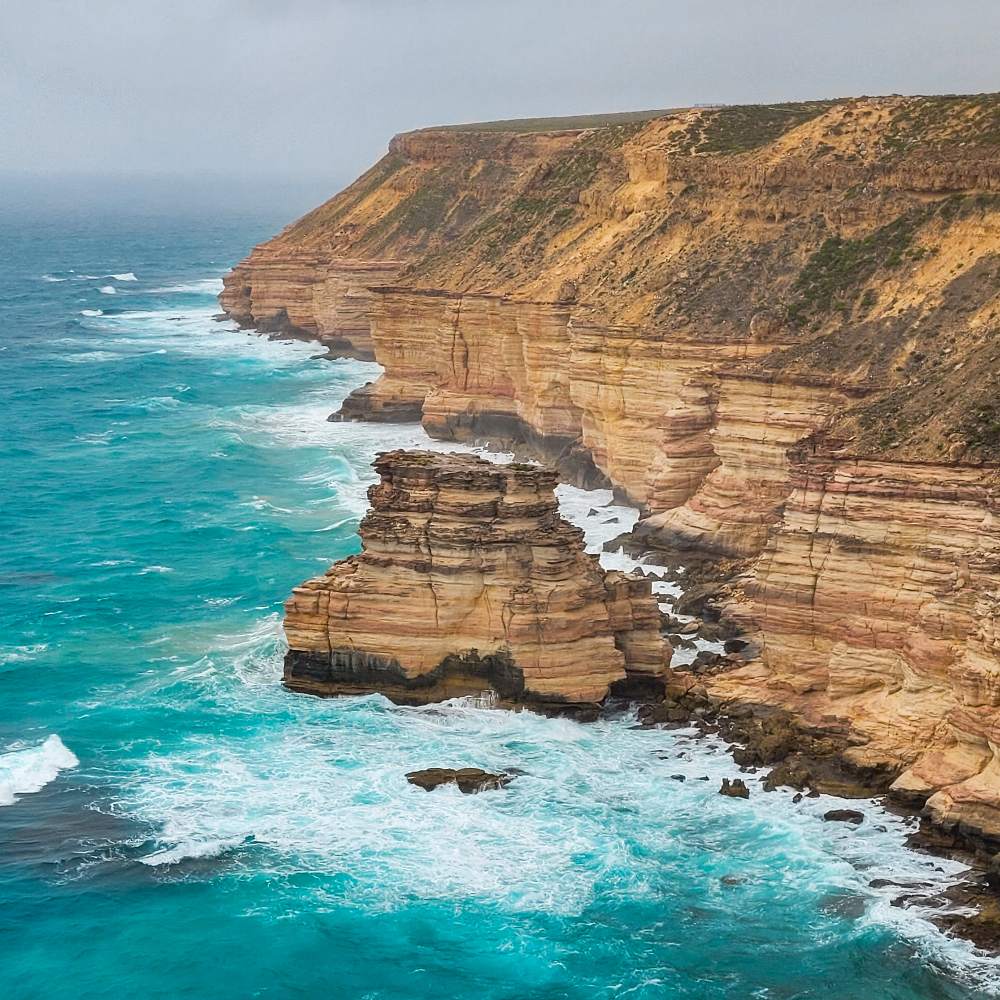 A short stroll away, you will find the Natural Bridge (pictured below). As the name suggests, it's a naturally formed arch that looks like a bridge suspended over the rolling sea.
You can see them in all their glory from the Lookouts. And if you're thirsty for exploration, don't miss the opportunity to do the 8km Bigurda Trail (we will give more information below).
These attractions are best visited at certain times of the day. And if you come in the right season, you might even see Australian wildflowers.
Island Rock and Natural Bridge Kalbarri
How to get to Island Rock and Natural Bridge?
From Kalbarri town, the drive to Island Rock and Natural Bridge is straightforward. Using Google maps, drive 15 minutes from town, park at Island Rock lookout and walk from there, it is clearly signposted so you won't have any trouble.
You do need a car to access it, as there is no free public transport. Thankfully, you don't need a 4WD to visit these attractions. The car park is located just a short walk from the lookout.
It's free to visit Island Rock and Natural Bridge.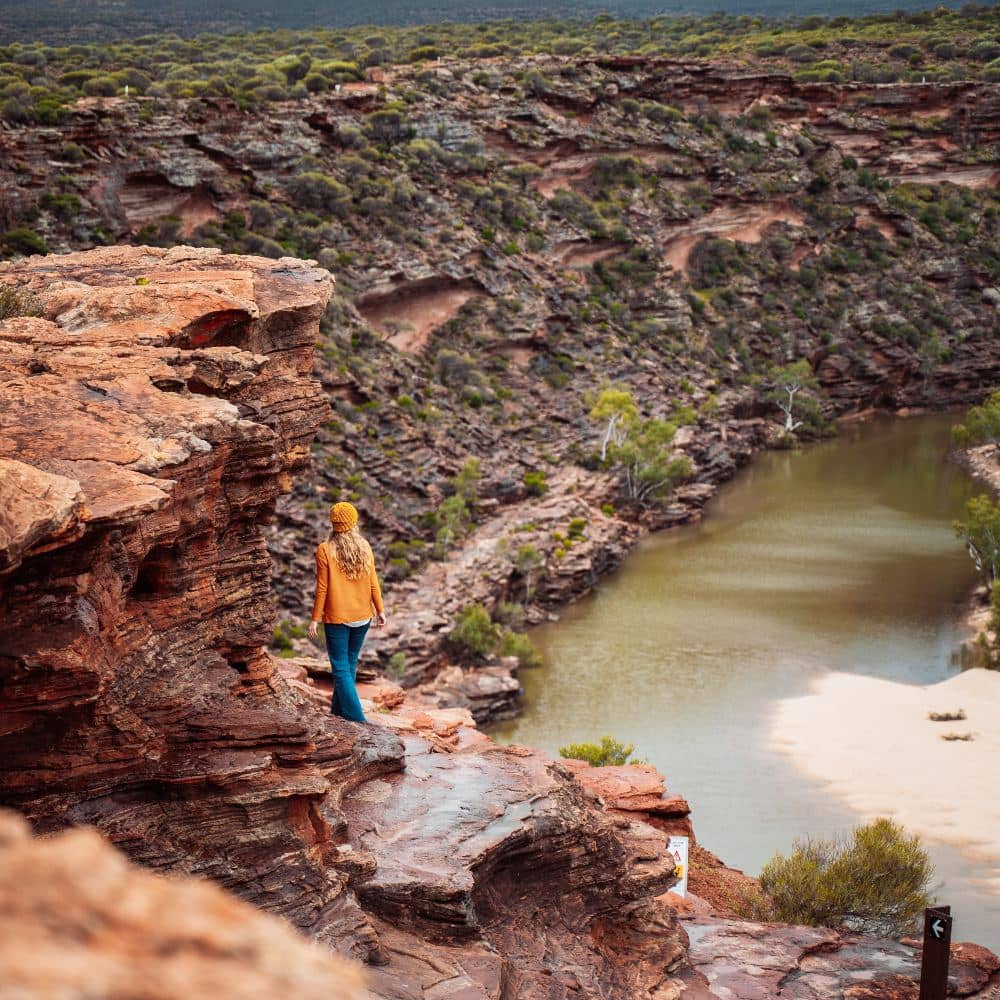 How to get to Kalbarri from Perth? You have two options:
Want to know where to stay in Kalbarri? See our article: Where To Stay In Kalbarri? Top 15 Options For ANY Budget.
The drive along the coastline is a treat in itself, with landscapes transitioning from cityscapes to bushland to pristine beaches. Honestly, our favourite way to visit Kalbarri is a roadtrip!
However, if you want to go fully into exploring mode, you could hike to Island Rock and Natural Bridge, through the Bigurda trail.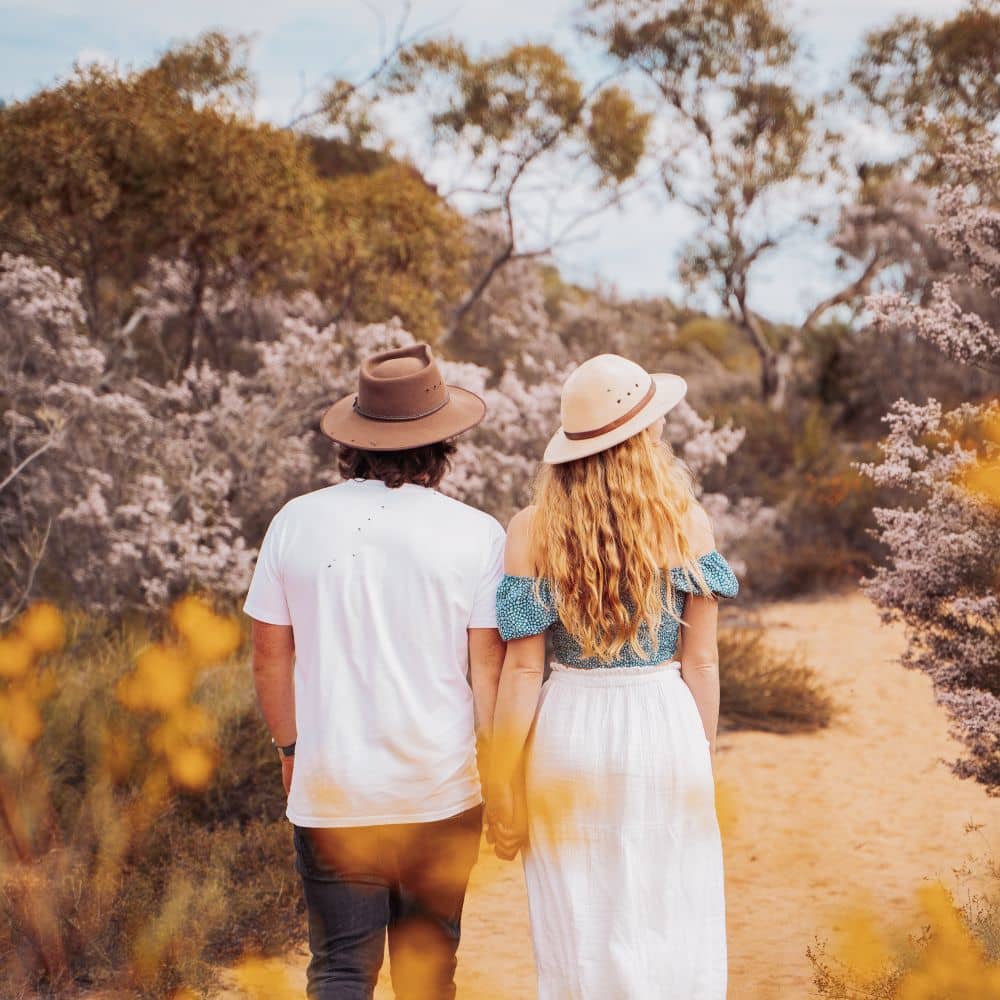 What to expect during your visit to Island Rock and Natural Bridge?
There's a well-maintained boardwalk that leads you from the car park to the lookouts. There are two main lookouts – Island Rock lookout and Natural Bridge lookout.
It's an easy 10-minute stroll between them, with Castle Cove in between. Informative signs along the path provide insights into the formation and significance of these structures.
Aside from the stunning coastal views, the location is well-equipped to cater to tourists. There are public toilets and picnic facilities, so you can spend as long as you want there.
We recommend planning for at least two or three hours. This gives you ample time to enjoy the scenery, take photographs, and perhaps enjoy a picnic.
You can't swim here, though. There are cliff edges, strong currents, wind and sharp rocks.
This area of the coastline does get quite a bit of wind and can get a little cold when the sun goes down. Don't forget to bring a jacket!
The Bigurda Trail
The eight-kilometre Bigurda Trail is a grade-3 hike that takes you along the cliffs, providing stunning coastal views.
The hike goes from Eagle Gorge to Natural Bridge, which takes an average of 3 hours to complete. However, you may have to arrange pick-up unless you're willing to do the 8-km walk back.
The track is well-marked, and you'll be right on the edge of the cliff. Depending on the month of your visit, you could see whales and dolphins offshore! It's also a top-notch track for birding.
Hikes like this are not recommended in the heat of summer… but if you are going remember that flies are no joke and temperatures can soar so be prepared and bring plenty of water.
When is the best time to visit Island Rock and Natural Bridge?
The best time to visit is in the cooler months like winter and spring, June through October. This can coincide with the wildflower season and whale migration! There's a high chance to see whales breaching and other marine life during this time.
---
---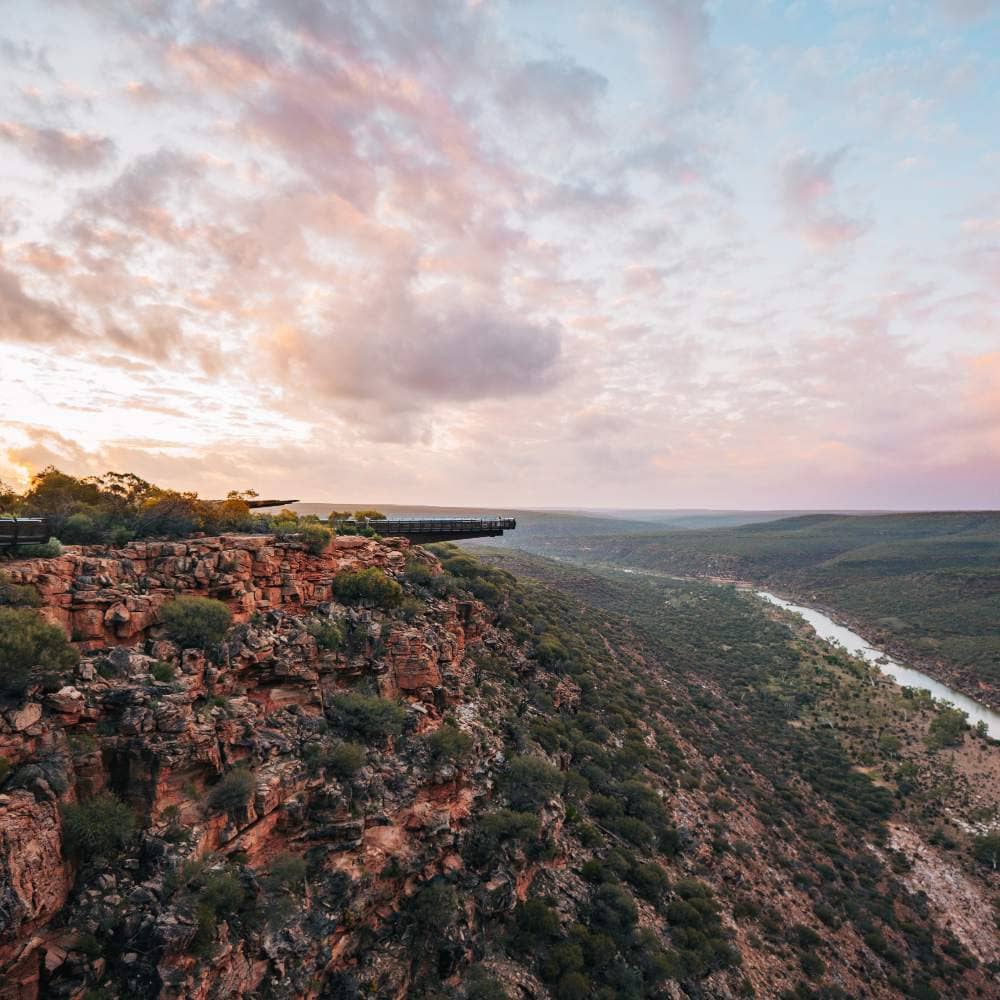 Now, it's entirely possible to visit Kalbarri year-round. But summers are famously hot in this area, and some attractions may be closed due to high temperatures or fire risks.
As for the best time of the day, we recommend planning your visit around sunset to witness Island Rock and Natural Bridge at their best. The setting sun paints the sky in vibrant hues, casting a warm, golden glow over the bridge.
However, be mindful of the weather – coastal areas are prone to sudden changes.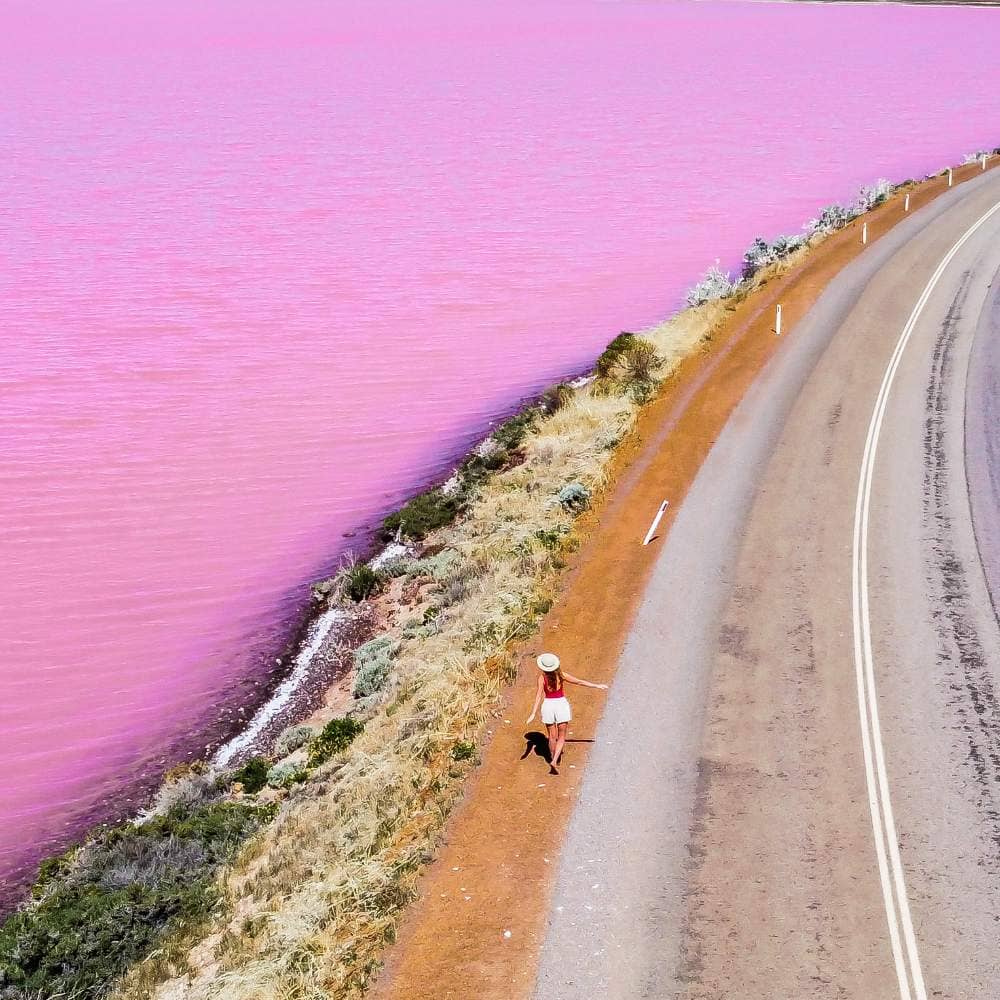 Other must-see attractions at Kalbarri
While Island Rock and Natural Bridge are the undeniable stars of the Kalbarri National Park, the entire area is a treasure trove of attractions that will keep you captivated. Here are some of the most notable ones:
Z-Bend Lookout
Named after the sharp bend in the Murchison River, the Z-Bend Lookout will reward you with panoramic views of the river and surrounding gorges. There are a few treks of varying difficulties there too.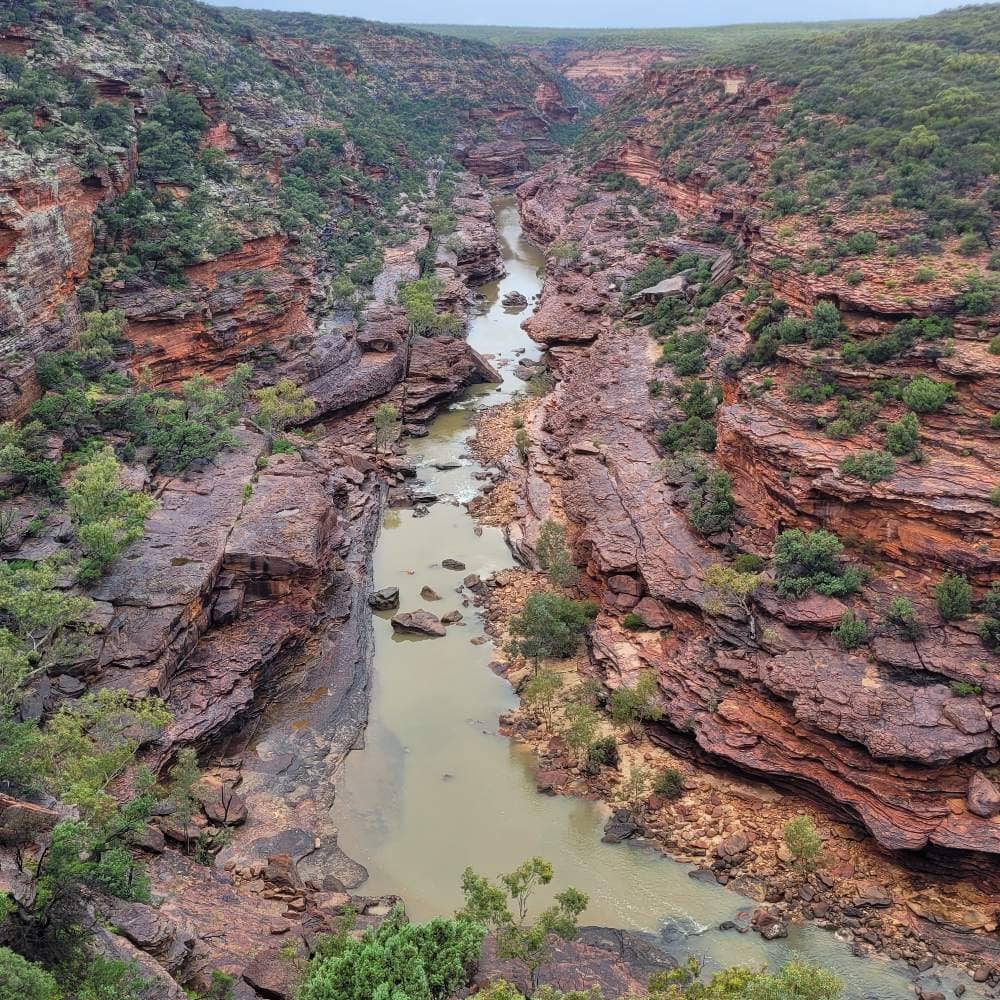 Nature's Window and Loop Walk Trail
Nature's Window is a natural arch providing a picture-perfect frame of the river below. It's also the starting point of the Loop Walk trail, a challenging 8km loop that takes you along the edge of the Murchison River.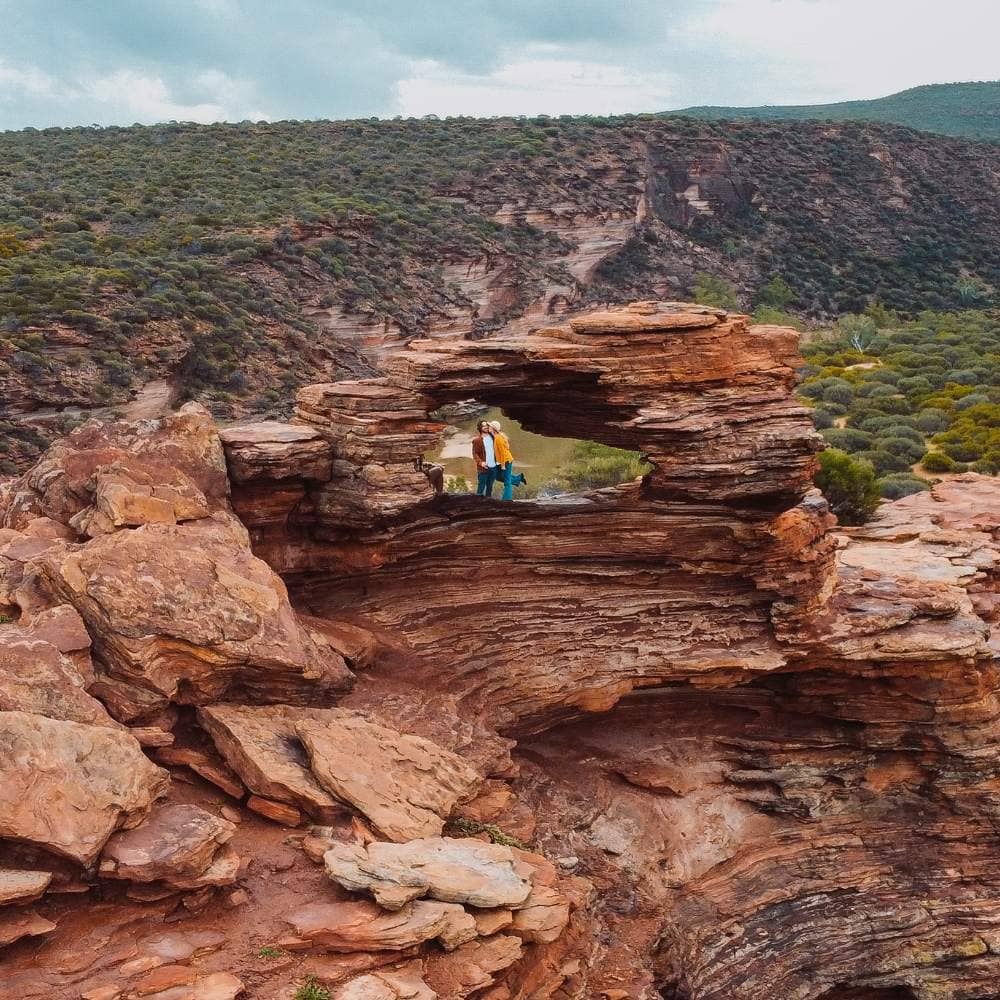 Kalbarri Skywalk
Opened in 2020, the Kalbarri Skywalk offers visitors a unique perspective on the Murchison River gorges. The two cantilevered walkways give you a bird's-eye view of the rugged landscape below.
An absolute must-visit, this location also has an indigenous cultural site and a kiosk where you can grab a bite to eat.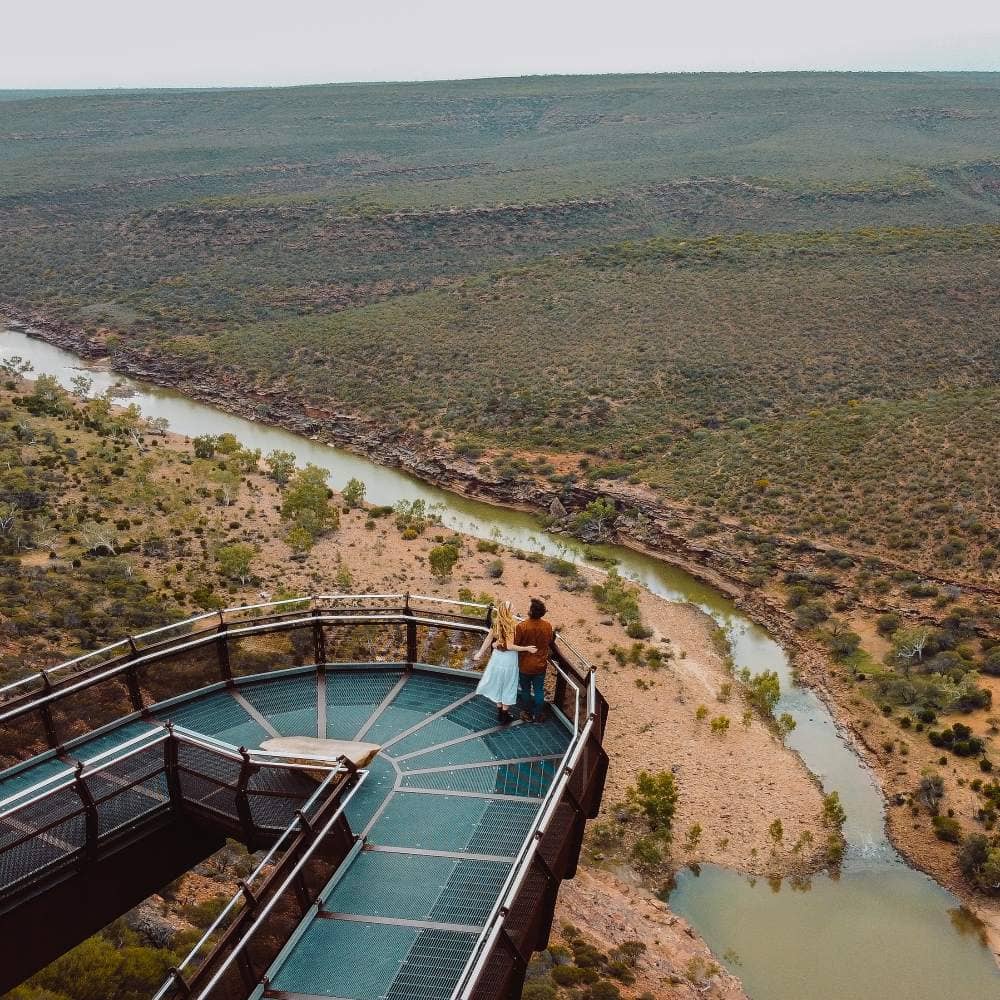 Red Bluff and Mushroom Rock Walking Trail
The Red Bluff is a sight to behold, with its towering cliffs offering a breathtaking view of the Indian Ocean.
The Mushroom Rock Walking Trail connects Red Bluff to Mushroom Rock, winding its way around the fascinating rock formations and sand dunes, with the bonus of incredible sea views.
Kalbarri Pelican Feeding
The pelican feeding in Kalbarri happens daily on the foreshore. These charismatic birds have been a major attraction for the past 40 years, and their feeding is something you wouldn't want to miss.
Volunteers come to feed the pelicans, so it's a donation-based experience. This helps cover the cost of the fish.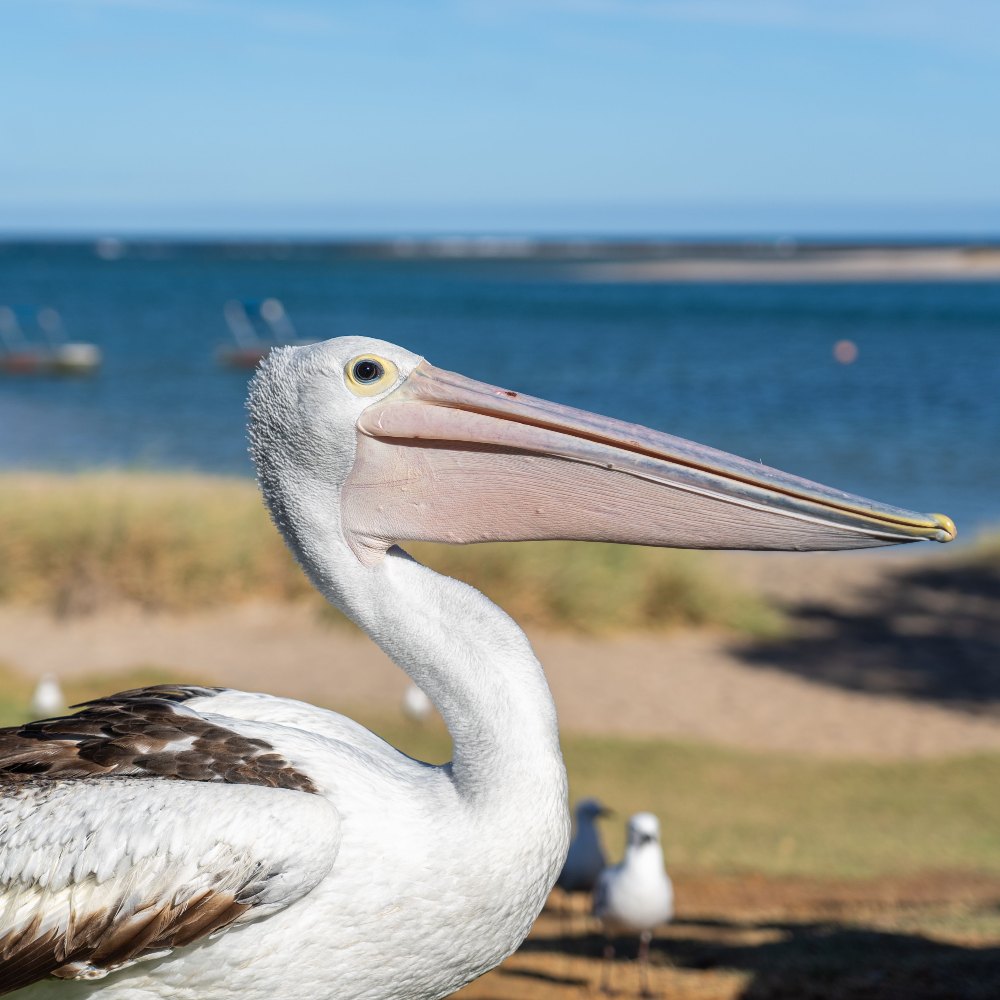 Top Tips
Stay on the marked paths, both for your safety and the preservation of the environment. The areas around Island Rock and Natural Bridge can be rugged and unstable. Also, wandering off the path can cause unnecessary damage to the vegetation and habitats of local wildlife.
Avoid getting too close to the edge, especially during high tides or rough seas. Currents can be very strong, and rocks can be slippery and sharp.
The Australian sun is famous for its intensity, and it gets particularly intense in Kalbarri, especially during the summer months. So, make sure to:
Also, flies are particularly bothersome in Kalbarri, more so if the wind isn't blowing strongly enough. If you want to hike the Bigurda trail, consider bringing a net.
And finally, prepare for changing weather. Even if the day starts out sunny and clear, Kalbarri's weather can change quickly. It's a good idea to carry a lightweight rain jacket or poncho in your bag.
Did you know?
Island Rock was once part of the shoreline. Over the years, erosion caused the surrounding softer limestone to wash away, leaving the harder rock standing in isolation. It's a fascinating journey of transformation that spans thousands of years!
The traditional owners are the Nanda people. In their language, "Bigurda" means "small kangaroo", also known as the wallaroo or euro.
FAQs
How many days should I spend in Kalbarri?
Is it safe to swim in Kalbarri?
Yes, it's safe to swim in Kalbarri, specifically the Murchison River. But it's not safe to swim around the cliffs of Natural Bridge, as the currents are very strong and there are sharp rocks. There are no crocodiles in Kalbarri.
How old is Kalbarri National Park?
Kalbarri National Park was established in 1963 and its coastline was first explored in the early 17th century. But the rugged landscape has been around for at least 400 million years!
The bottom line
Island Rock and Natural Bridge are natural formations that have been sculpted by relentless wind and sea over thousands of years. They tell a fascinating story of geological history.
You'll stand at the top of the cliffs, safe and secure, with the sight of waves crashing against the formations. This experience encapsulates the raw, untamed beauty of the Australian coastline.
But as popular and stunning as they are, there are other incredible things you can do in Kalbarri. Make sure to include them in your itinerary for the trip of a lifetime!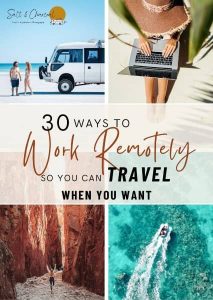 FREE Guide: 30 Ways To Make Money Online So You Can Travel When You Want
Unlock our secrets to consistent online income in Australia. These are tried-and-tested ways we've used to earn money from anywhere – only a laptop with internet is needed! Travel more and worry less.
Our Essential Travel Toolkit
🤩 Trip.com – Consistently great accommodation and hotel deals.
🤩 Hostelworld – Looking for the cheapest accommodation? We especially love the book now pay later feature.
🤩 Rentalcars.com – Best range, super easy to compare prices rental car and motorhome prices.
🤩 Viator.com – Easily book tours and experiences at the lowest rate. Great selection all over Australia.
🤩 Tripadvisor.com – Other than our website…..😉 the best place to find things to do
🤩 Airalo – eSIM store that solves the pain of high roaming bills by giving travelers access to eSIMs (digital SIM cards).
🤩 Caravan RV Camping – Traveling Australia in a van, caravan or bus? Use our discount code "saltandcharcoal" to get $30 off any orders over $300.