Top 8 Day Trips From Broome: Enjoy Turquoise Waters And Rugged Landscapes In One Day
Broome is extraordinary. It has everything – the turquoise Indian ocean, red rugged landscapes, stunning sunsets, a colourful history, and a beautiful aboriginal community.
Although it may not be enough time, you can definitely see most of Broome's attractions in one day – Cable Beach, Coconut Wells, and Gantheaume Point for example. You can do this with a self-paced day trip or with a tour operator.
Broome is also in a blessed location, as it sits between the Dampier Peninsula and the Kimberley region.
So, you could take one of the dozens of available day trips from Broome to cross off some items from your bucket list – Horizontal Falls, Mitchell Falls, whale watching, 4WDing…
Below, we'll share 8 ideal day trip tours for an unforgettable experience. You'll also get things to consider before going on a day trip and more:
Table of Contents
8 Ideal day trips from Broome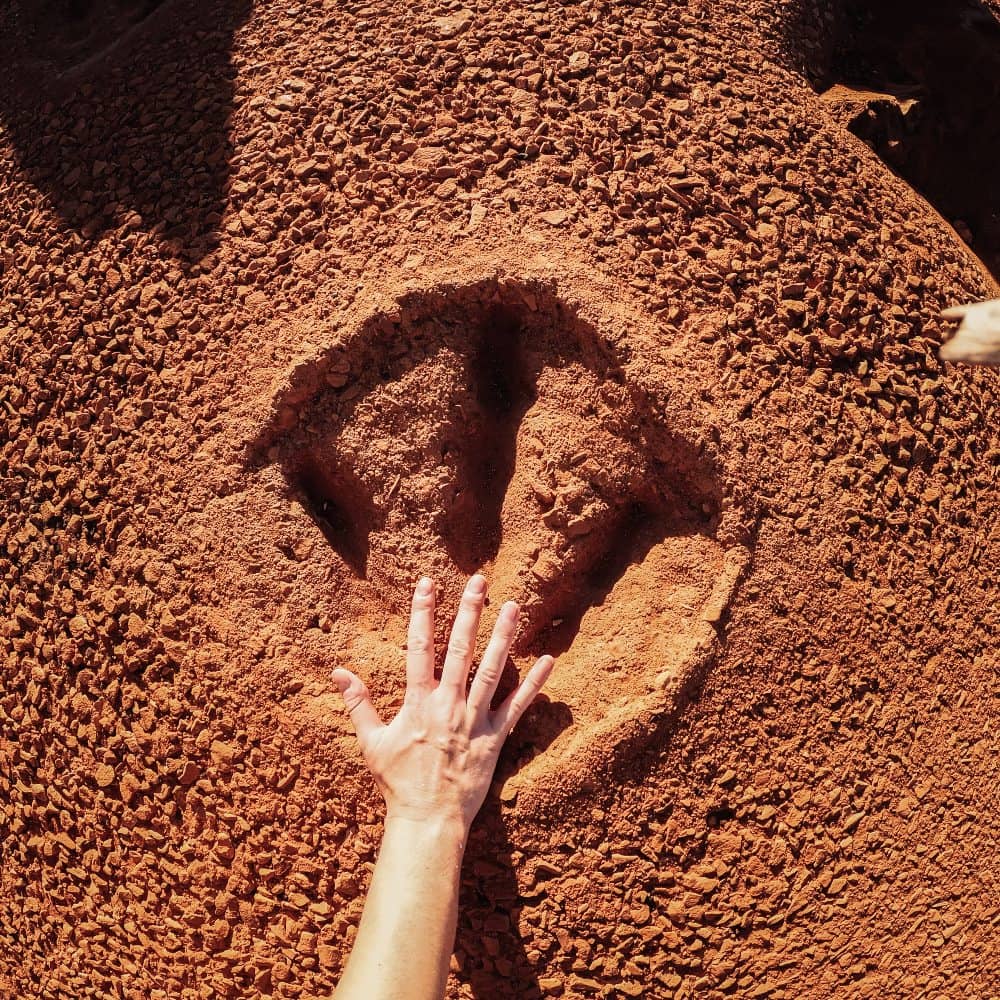 1) Explore Broome Tour: Get a taste of the town
Have a taste of everything Broome town has to offer, as your tour guide walks you through all the popular spots:
Town Beach.
Riddell Beach.
Matso's Brewery.
The Japanese Cemetery.
Chinatown.
Sun Pictures.
This 6-hour tour is perfect for those who can't stay more than one day in Broome. It's also ideal for newcomers and a great starting point for a longer trip in this area!
2) Dampier Peninsula: A 4WD Broome adventure tour
4WDing up the Dampier Peninsula is one of those experiences that stick with you forever. And for those who don't want to do the drive itself, this tour is the next best thing.
To begin this 11-hour tour, your guide picks you up and drives you across the rugged landscape of red cliffs and stunning scenery. Spots you'll check out include:
Beagle Bay.
Cygnet Bay Pearl Farm.
One Arm Point.
The Buccaneer Archipelago.
You can return to Broome either by 4WD or with a scenic flight!
3) Horizontal Falls Tour (Boat ride through the Falls and scenic flight)
Considered one of the world's natural wonders, visiting the Horizontal Falls is a bucket-list item you can cross off in a one-day trip from Broome.
Here, your guide will fly you to the Horizontal Falls, for a birds-eye view of everything that awaits you. And after landing, you'll get on a boat to experience the thrill of going through the falls! It's a truly life-changing experience.
Then, after enjoying the surrounding bay and great food, you'll take a scenic flight back to Broome, where you'll enjoy the sights of:
Horizontal Falls, this time from the sky.
The Buccaneer Archipelago.
Cape Leveque.
Beagle Bay.
Willie Creek Pearl Farm.
Cable Beach.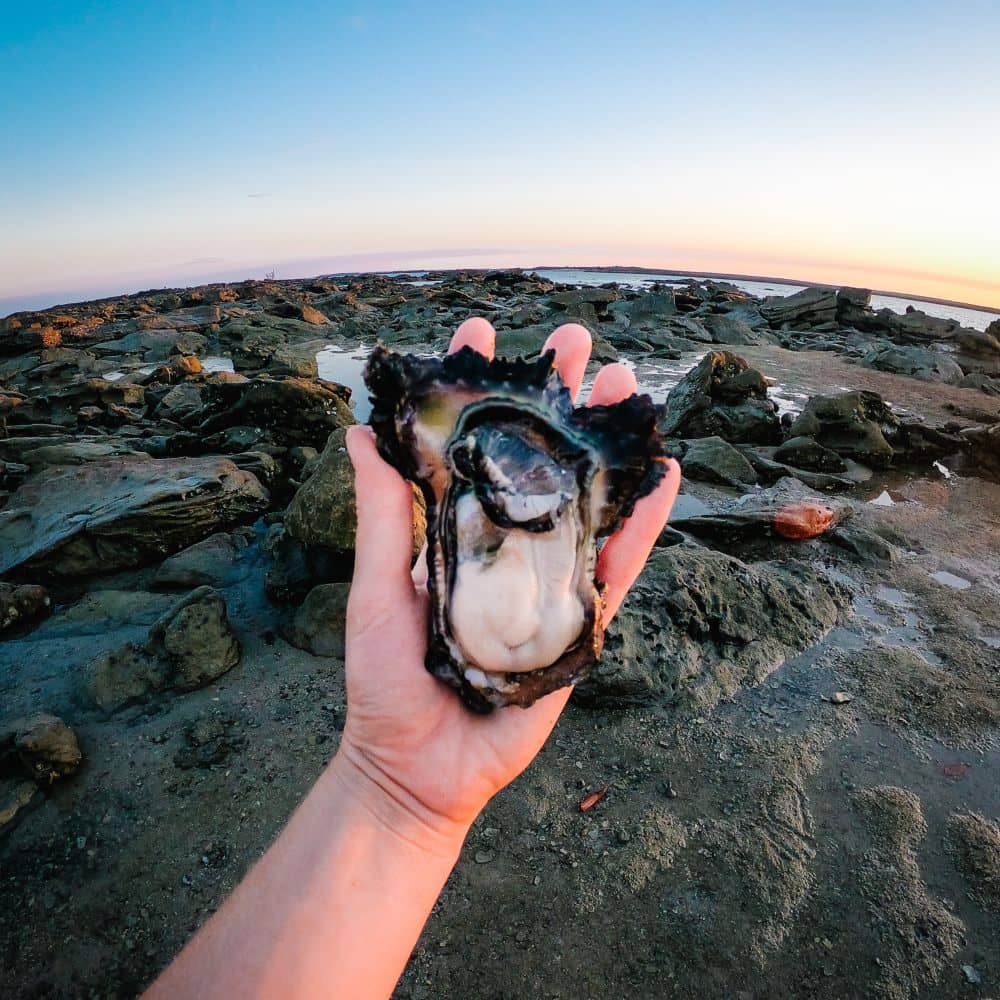 4) Cygnet Bay Explorer Tour: All-encompassing air-and-sea tour
This 10-hour, small-group tour is perfect for those who want to learn more about the pearling history of Broome, its aboriginal communities, and marine life. All while enjoying a scenic flight of the main attractions.
Activities you'll do include:
Fly over the Horizontal Falls, the Buccaneer Archipelago, the Dampier Peninsula, Cape Leveque, James Price Point, and Cable Beach.
Guided visit to the Bardi Ardyaloon Hatchery.
Sea safari on King Sound.
Do a Cygnet Bay Pearl Farm tour.
Enjoy morning tea and afternoon tea, among other refreshments.
5) Roebuck Bay Prehistoric Boat Tour: Nature lovers, where are you at?
This is the best tour for those who want to soak in the fauna of this area and its history.
During this tour, you'll enjoy the mind-blowing scenery, look at all the creatures that call Roebuck Bay and Dampier Creek home, and walk along dinosaur footprints that are 120 million years old.
In this heritage-listed marine park, your tour guide will go all out on Broome's history, the evolution of its coastline, and why the heck those dinosaur footprints are so well-preserved, among other interesting facts.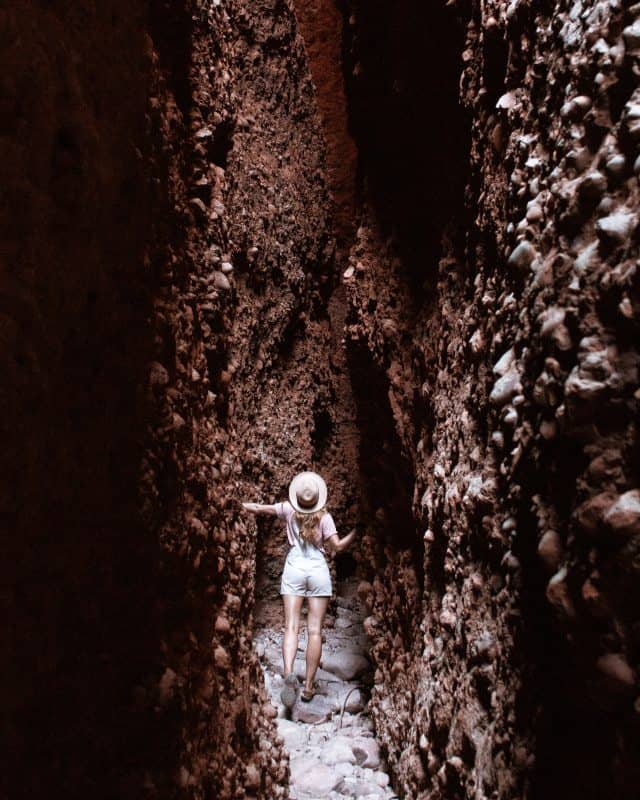 6) Bungle Bungle Explorer: Fly-and-hike adventure tours
The Bungle Bungle Range is a world heritage-listed site in Purnululu National Park, Western Australia. It's famous for its sandstone domes, among other things.
Now, this tour is perfect if you want a little more adventure than the average visitor. You'll start with a scenic flight above the mind-blowing turquoise waters, into the rugged ranges of the Kimberley region.
After landing, your guide will welcome you and take you on a hike among the domes. You'll also visit Cathedral Gorge and get into a 4WD bus to enjoy more of what this incredible area has to offer.
7) Mitchell Falls Explorer (Wet Season tour)
The wet season means the waterfalls will be at their fullest, which is a mind-blowing thing to witness.
This all-inclusive, 12-hour tour will take you sightseeing all over Horizontal Falls and Mitchell Falls, for a unique opportunity to see these and other Kimberley's wonders from the sky. You'll also explore other secluded spots with the small group and your guide.
If you can afford this, it's definitely a once-in-a-lifetime experience!
8) Half-Day Whale-Watching Sunset Cruise
Broome's coast is essentially a highway for whale migration. So, if you'll visit between June and September, don't miss the chance to go whale watching.
---
---
Now, this tour takes it to the next level by taking you whale watching in Broome during the sunset. Their boat has a hydrophone, so you'll be able to hear them as well!
Things to consider before making a day trip from Broome
As you can see, Broome is a gateway to dozens of attractions, so it can be hard to pick which one(s) to do. Here are a few things to consider to ensure your day trip from Broome is as awesome as it can be:
The time of your visit – dry vs wet season
The dry season is the best time to explore everything Broome has to offer, but it's also very touristy. This means accommodation costs can be higher than usual and it can be challenging to find last-minute tours.
That's why it's best to book ahead and secure your spot. You won't miss anything that way.
You can also visit during the wet season, as it tends to be less crowded and accommodation prices are lower.
But some activities may be limited. However, it's an incredible opportunity for scenic flights, as water-based attractions (like Horizontal Falls and Mitchell Falls) will be at their fullest.
What you want to do
In the best-case scenario, it's ideal to do a half-day or full-day trip of Broome itself.
This little town is packed with tonnes of incredible things to see and do, and you can go through most of them in one day. Plus, the history is incredibly interesting and the people are awesome!
And if you own (or rent) a 4WD, it opens up a whole set of activities for you. For example, we went 4WDing up Coconut Wells and, although we got bogged down, it was an incredible experience.
Your budget
The economy of Broome is based on tourism, so the cost of accommodation, food, and activities can quickly add up.
There are dozens of free things to do in Broome, though. You don't have to spend much to have an absolute blast in this town.
However, you can secure your spot with a tour company offering a "reserve now & pay later" modality, where you pay even a few days before the experience.
Most Broome tours included above have this, allowing you to plan ahead and save up for that once-in-a-lifetime experience you want!
You'll love this: The ultimate bucket list of things to do in Broome.
Quick (and awesome) Broome Tours
An underrated option is stringing a few brief tours together for a customized experience. If you want to do this, here are some activities we'd suggest including in your itinerary:
Camel ride on a sunset: This is the quintessential Broome experience. They usually last 1 hour and the experience is surreal. Learn more here.
Broome trike tours: A trike is a 3-wheeled motorcycle. It's a fun and uncommon way to enjoy Broome! Learn more here.
3-in-1 tour: Visit Matso's Brewery, the Broome History Museum, and the Malcolm Douglas Crocodile Park in one afternoon. Learn more here.
Cygnet Bay pearl farm tour: Learn the history of the pearling industry in Broome and how pearls are cultivated in this 1-hour tour. Learn more here.
Top Tips
Mobile reception can be patchy outside of Broome Township – keep this in mind if you'll travel without a tour operator.
We can't stress this enough – book ahead of time. Broome attracts thousands of tourists per year, so make sure to reserve your spot and not miss out on any activities you want to do.
Did you know?
David Attenborough, the legendary naturalist, is reputed to have coined the name "Horizontal Falls". He described this incredible phenomenon as "one of the greatest natural wonders of the world" and he wasn't wrong.
These seemingly horizontal waterfalls are formed as the giant tide flows between two narrow gorges of the McLarty Ranges in Talbot Bay.
FAQs
Can you get around Broome without a car?
Yes, you can get around Broome without a car. The Broome Explorer bus has stops near all major accommodations and will take you anywhere in the township – Chinatown, Town Beach, Cable Beach, Gantheaume Point, etc. Here's their website.
How many days is enough in Broome?
3 to 4 days in Broome is enough for most people. You can see the main attractions in one day or two, but it would be very hectic.
This is also a unique spot with corners to explore off the beaten path in James Price Point and the Dampier Peninsula. If you want to do that too, then we'd recommend 5-7 days in Broome.
Can you swim in the ocean in Broome?
Yes, you can swim in the ocean in Broome! Just pay attention to signage, as it will alert you of stingers depending on the season.
Also, keep in mind that this coast has very strong tides. Familiarize yourself with Broome's tide tables.
Finally, some beaches are not patrolled, like Gantheaume Point – be extra careful around those areas.
The bottom line
Broome offers everything – breathtaking landscapes, engaging cultural experiences, and a laid-back beach getaway. Its blend of natural wonders, cultural heritage, and relaxed charm make it a truly compelling destination worth exploring.
It's one of Western Australia's pearls (pun intended) and for a reason. The best part is that it can be fully enjoyed at your own pace, with tours, or both!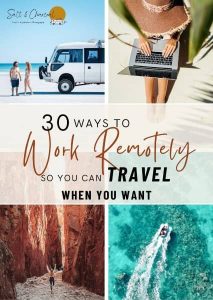 FREE Guide: 30 Ways To Make Money Online So You Can Travel When You Want
Unlock our secrets to consistent online income in Australia. These are tried-and-tested ways we've used to earn money from anywhere – only a laptop with internet is needed! Travel more and worry less.
Our Essential Travel Toolkit
🤩 Trip.com – Consistently great accommodation and hotel deals.
🤩 Hostelworld – Looking for the cheapest accommodation? We especially love the book now pay later feature.
🤩 Rentalcars.com – Best range, super easy to compare prices rental car and motorhome prices.
🤩 Viator.com – Easily book tours and experiences at the lowest rate. Great selection all over Australia.
🤩 Tripadvisor.com – Other than our website…..😉 the best place to find things to do
🤩 Airalo – eSIM store that solves the pain of high roaming bills by giving travelers access to eSIMs (digital SIM cards).
🤩 Caravan RV Camping – Traveling Australia in a van, caravan or bus? Use our discount code "saltandcharcoal" to get $30 off any orders over $300.