7 of the Best Things To Do in Exmouth
Exmouth is one of Western Australia's best attractions, hidden away on the west coast of the country, boasting breath taking landscapes and natural wonders. You are guaranteed to find fun and relaxation in Exmouth on the Coral Coast of Western Australia, just up the road from Perth!
We have created a list of the top things to see and do in this history rich coastal town, so if you're planning a trip you will be armed with the best itinerary. An itinerary with adventure, sights, tastes and unforgettable experiences that many people will only have once in a lifetime!
So where is Exmouth? Exmouth is found in Western Australia, a sleepy coastal resort town. It's located 12 hours drive, or a couple hours flight, north of the state's capital, Perth and South of Broome.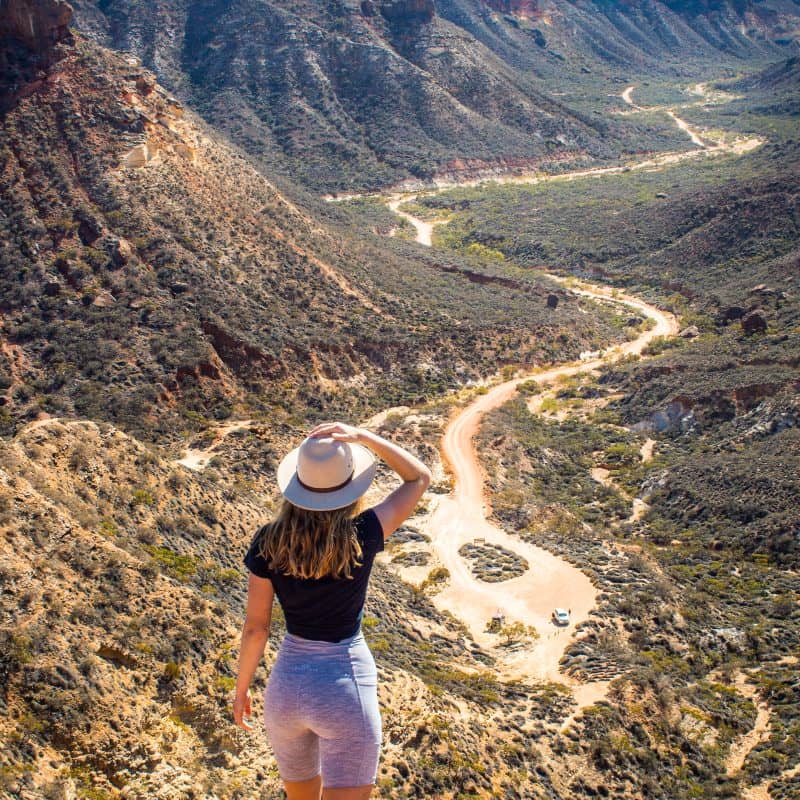 Exmouth is known for it's pristine beaches, renowned diving locations, coastal islands, abundance of colourful sea life… Plus it is one of the world's best places to snorkel and swim with whale sharks.
There's more to Exmouth than Ningaloo reef, jump into the rugged natural land that surrounds the bay, and discover the iconic country that is bursting with magical arid beauty. Known for capturing the hearts of travellers and locals alike; it is a fun, educational family-friendly destination, or a secluded paradise to escape to and enjoy.
1. Swim with Majestic Whale Sharks
Ningaloo reef in Exmouth offers a vast array of sea life, there's not many places in the world where you can find the biggest fish in the sea (whale sharks) and the largest creatures on earth (whales) swimming together.
Swim with the placid whale shark, which visit the coastline of Exmouth from mid-March to early August. By jumping aboard one of the spacious tour boats, have a life changing experience up close with these majestic creatures . If the conditions are right then you can potentially swim with humpback whales on some tours too.
We went with the operator "Ningaloo Whalesharks" and did the 8 hour whale shark/humpback whale tour. It was superb and we felt well looked after by the experienced, happy staff.
The hardest part is choosing your tour and operator, Ocean Eco Adventures, Cruise Ningaloo or Ningaloo Whaleshark-N-Dive; are just a few which are all located in Exmouth.
2. See sunrise over the ocean at Charles Knife Canyon
Charles Knife Canyon is a national treasure that you are going to want to experience first hand if you plan a holiday to Exmouth on the beautiful coastline of Western Australia.
The natural gorge begins about 20kms south of Exmouth and is best explored in the comfort and convenience of an all-terrain vehicle if you're looking to save your energy.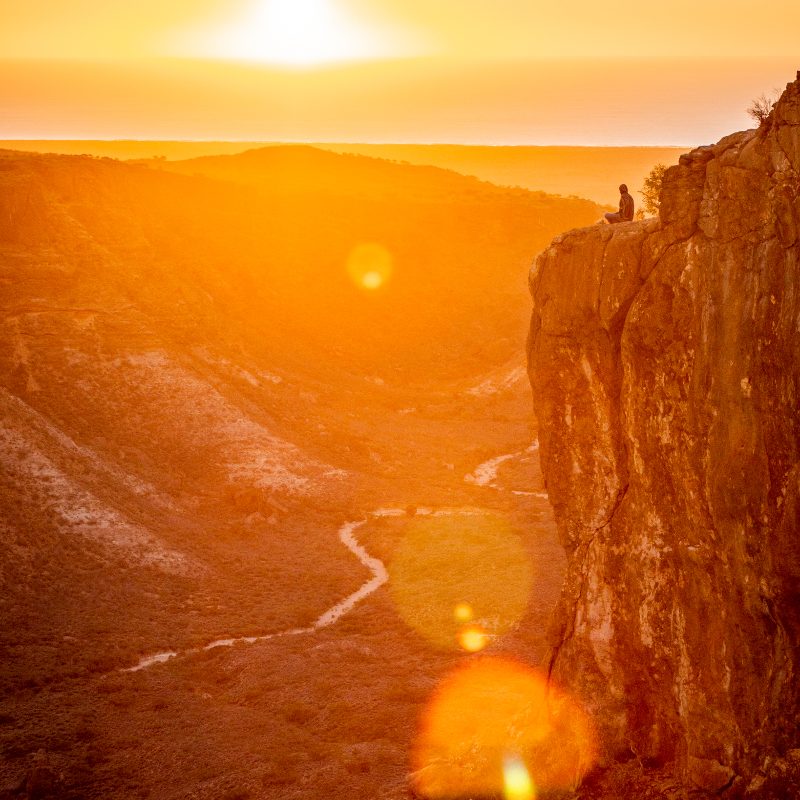 The Charles Knife Canyon has gained a reputation for travellers, tourists and those seeking thrill in the Australian outdoors, with a challenging hiking experience and breath-taking views of Western Australia.
Be left speechless after journeying up the canyon to reach the peek to watch the sunrise over Exmouth Gulf, or see it set across the coast; making for a stunning backdrop.
You can also visit Vlamingh Head Lighthouse for an Indian Ocean sunset and watch the sun magically descend below the horizon over the bay. A group of cars and people accumulate here each night, with their picnic rugs and snacks to take this in. So get in early for a good spot!
3. Dive in and explore the iconic Ningaloo Reef
Best known to tourists for the divine array of spectacular sea life such as mystic manta rays, humpback whales and placid whale sharks – Exmouth, Western Australia, makes up a part of the Coral Coast. You can reach the UNESCO Heritage Site: Ningaloo Reef, straight from the shore, the largest fringing reef in the world!
Get up-close and personal by swimming with the abundance of sea life that this spectacular place has on offer and see why this iconic reef is referred to as "the aquarium without glass".
Go for a dive or a snorkelling tour and experience the beauty of this marine jewel from experienced guides.
One of our favourite tours was the snorkelling kayak tour with Exmouth Adventure Co. The experienced guide showed us some of the clearest turquoise water, colourful coral and the most varied sea-life that we had ever seen. We saw dolphins and turtles from the kayak. Paddled to a nearby bay where lunch and refreshments were provided before we went for a second beautiful snorkel! It was a great half day tour.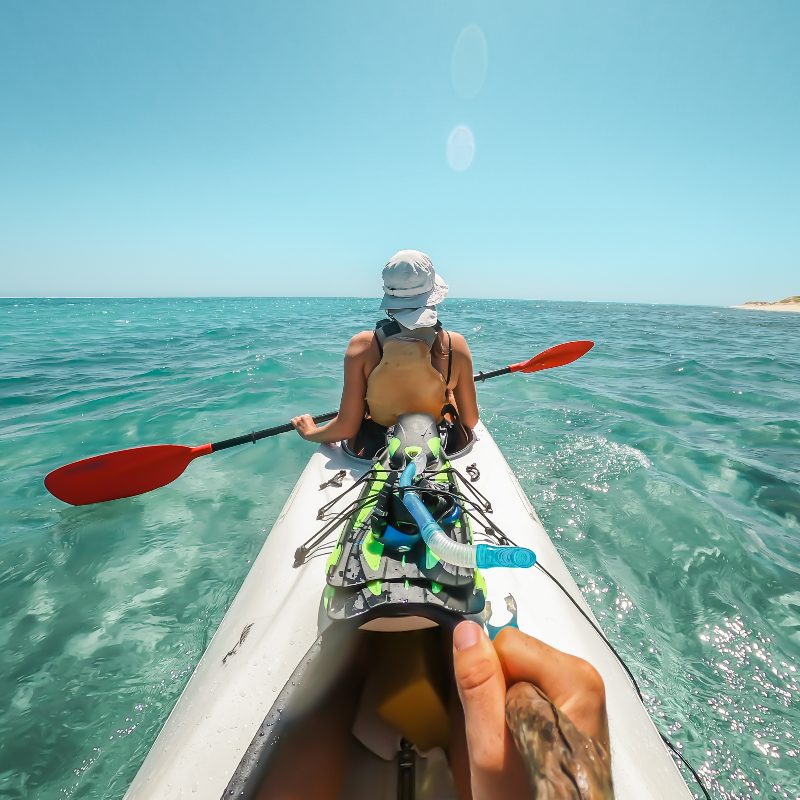 The Exmouth Navy Pier Dive is a world-class snorkel dive, loved globally by travellers, marine experts and diving enthusiasts for it's jaw-dropping showcase of natural marine beauty.
The Navy Pier in Exmouth is classed as one of the top ten shore dives on the planet, so if you're planning on venturing to Exmouth be sure to stop at the old pier and soak in this unforgettable aquatic experience.
All information can be found at the Ningaloo Centre, offering an abundance of local information about Exmouth, the reef, surrounding islands and Cape Range National Park.
4. Take in the sunset on a whale watching cruise
Jump aboard one of the whale watching sunset cruises, where you can witness the jaw dropping spectacle that is performed by the beloved humpback whale. Slow down and watch just how active the sea life is with a beverage in hand. We really could not believe how much the whales were breaching and dancing near our boat on our tour.
5. Be enchanted by the life of Exmouth turtles
Cape Range National Park in Exmouth is a busy turtle nesting ground, and you can appreciate this unforgettable experience when you plan your next visit.
During the summer months little turtle hatchlings can be seen making their big departure to the ocean. The nesting season is between November to March. View one of natures true marvels first hand as the large Loggerhead sea turtles make their way along the beach annually.
It's important to watch this magic happen from a safe distance, female turtles are known to get scared to nest if they see people nearby. The Jurabi turtle centre gives in more information about turtles near their nesting ground on the coast.
---
---
6. Hire a stand-up paddle board, kayak or surfboard and beach hop
Exmouth is home to an impressive collection of dazzling beaches and boasts a tropical island paradise-like coastline. Locals and travelers escape to the west coast's refreshing waters, a landscape that compliments a true western sunset over the ocean.
The most popular beach for kayaking or stand up paddle boarding is the shielded Bundegi Beach in the North West Cape, home of the iconic Bundegi Jetty. Bundegi beach is known to have manta rays pass through its calm shallow coastal waters.
You can surf your way across Dunes or Wobiri Beach just watch out for sharp little urchins which hide in the rocks. Turquoise Bay boasts sparkling clear waters, white sands and abundant sea life.
Exmouth offers an unforgettable sun'n'sand holiday experience, and with so many beaches so close together, you can go relax in privacy, go beach fishing outside the marine reserve or spend your days beach hopping and fully immersing yourself with the exotic collection of underwater wildlife that Exmouth, Western Australia hosts!
Check'em out: 11 Top beaches to visit in Exmouth.
7. Escape to the Cape – Explore Cape Range National Park
Teeming with life that radiates the core and culture of the Australian Outback, Cape Range National Park near the township of Exmouth boasts fifty thousand hectares of magically arid gorge landscapes and breath-taking landscape that is home to native Australian icons such as Emus, Kangaroos, Eagles, Dingoes and a vast collection of furry, feathered and scaly creatures of which call this dry part of the planet home.
The highlight of Cape Range is Yardie Creek, and you can book in the Yardie Boat Tour which showcases the many rock wallaby's which call Yardie Creek home! Wind through water filled gorge valleys, soak up the beautiful scenery, or throw a line into Yardie Creek and get some fishing done in your spare time.
Take your time and rough it in the outback by camping out at one of the beach side camps and outback inspired campgrounds scattered throughout Cape Range. The Cape is classed as one of the top things to see in the region, take a tour and immerse yourself in the natural beauty.
Venture to the untouched Aussie wilderness and pristine coastal curiosities that Exmouth delivers making memories that will last a lifetime!
8. Take an educational tour and learn the rich history of Exmouth
The history of Exmouth is an interesting one to say the least. The area of Exmouth was a vital military station during World War II in 1942, although the town itself wasn't built until 1962, and was solely built as a residential military housing base for the families of servicemen stationed in the area.
Operation Potshot, was formed by the United States Navy, focusing on defending the st of Australia from Japanese attack during World War II. Today when you plan your trip to Exmouth, you can see for yourself the rich military history of the region, visiting sites such as the old pier or Vlamingh Head Lighthouse.
Exmouth was home to the impressive communications station: The Harold E. Holt Naval Communications Station and Radar systems, and was a point of interest for submarine detection throughout the Indian and Pacific Oceans during the war and thereafter.
It wasn't until 1999 that the United States of America gave full station control and ownership of Exmouth back to Australia, since then the beautiful coastal town has become a beacon for tourists and marine enthusiasts; with thousands of people from all over the globe coming to take part in the top things to see and do in this stunning coastal paradise – Don't head South for the Winter, instead head to the Ningaloo coast and escape the cold to sandy shores and sunshine, take a tour of the area and kick up and relax!
9. Indulge in the tastes of Exmouth in Western Australia
As the old age saying goes, "you get what you pay for", and when it comes to first-class, food and fresh seafood, can you really put a price on quality?
Exmouth takes dining and good food seriously, you won't find any chain take-away's with drive-thru's lined up for miles, Exmouth focuses on local businesses and rest assured, one look at the menu at any eatery you choose and you will see the locals in Exmouth know how to eat!
Naturally as a coastal town, Exmouth specializes in delivering fresh, flavour-tastic seafood that will make your taste buds do backflips and writing home about the delicious taste experience you had in this iconic paradise-like town.
But don't worry if you're not a big seafood fan, Exmouth also has a range of eateries offering a selection of meats on the menu such as beef, lamb, chicken and duck, as well as a delicious range of vegetarian options.
Dine at one of the Township's eateries such as:
Cadillacs Honky Tonk Bar and Grill
Potshot Bistro
Nemo's Restaurant
Ningaloo Bakehouse & Cafe
Mantarays
See Salt Cafe
Planet Burgers
The BBQ Father
Whale Restaurant
Blue Lips Fish & Chips
Plus… Don't forget to take a trip over and Whalebone Brewing on Patterson Way in Exmouth, and sink some cold ones to knock off some of the sweltering Aussie Sun that helps make Exmouth a tropical coastal paradise in its own right.
Whalebone Brewing is owned by locals, two families that have made it their lifelong and passion to provide quality brewed craft beer and centre that passion around their service!
Visit Whalebone Brewing and let the kids run amok in the play area, while you indulge yourself in the local craft beer that is complimented with delicious in-house pizza and take in the divine tastes of Exmouth, one of the top things to do, and drink!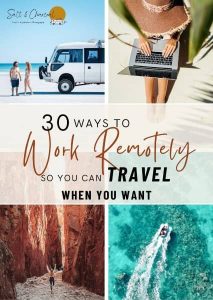 FREE Guide: 30 Ways To Make Money Online So You Can Travel When You Want
Unlock our secrets to consistent online income in Australia. These are tried-and-tested ways we've used to earn money from anywhere – only a laptop with internet is needed! Travel more and worry less.
Our Essential Travel Toolkit
🤩 Trip.com – Consistently great accommodation and hotel deals.
🤩 Hostelworld – Looking for the cheapest accommodation? We especially love the book now pay later feature.
🤩 Rentalcars.com – Best range, super easy to compare prices rental car and motorhome prices.
🤩 Viator.com – Easily book tours and experiences at the lowest rate. Great selection all over Australia.
🤩 Tripadvisor.com – Other than our website…..😉 the best place to find things to do
🤩 Airalo – eSIM store that solves the pain of high roaming bills by giving travelers access to eSIMs (digital SIM cards).
🤩 Caravan RV Camping – Traveling Australia in a van, caravan or bus? Use our discount code "saltandcharcoal" to get $30 off any orders over $300.