11 Free and Adventurous Things To Do in Exmouth – For the Wild Spirited
Exmouth in Australia's North West, is probably most famous for the abundant Ningaloo Reef where turtles, manta rays and bright corals are available to you right off the beach!
But little do people know, there is a whole lot more to this coastal West Australian town and it's unique natural surroundings and history will really grab your attention.
Turquoise, crystal clear waters of the Ningaloo Reef, and white stretches of sand that give way to red plains as you go further inland to the Cape Range National Park. It's a breath taking escape.
Whether it's a bad weather day or you need to save some of your budget, there are loads of exciting adventures which are completely FREE to do in Exmouth.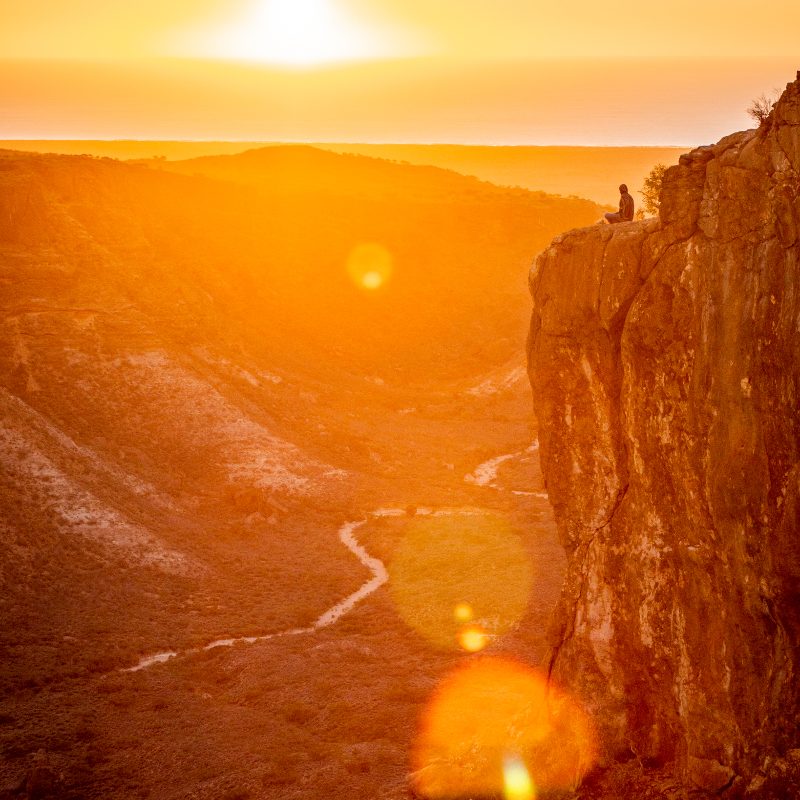 1200 kilometres from Perth on the North West Cape, Exmouth is the tiny town of around 2500 residents. It's not overrun with people, which is definitely part of its charm.
In this article we've listed 11 free or inexpensive things to do in and around Exmouth for your next trip:
1) Explore the Cape Range National Park
Charles Knife Canyon & Shothole Canyon – Consider taking a self driving tour of these 2 amazing canyons, just 20 minutes drive from Exmouth town.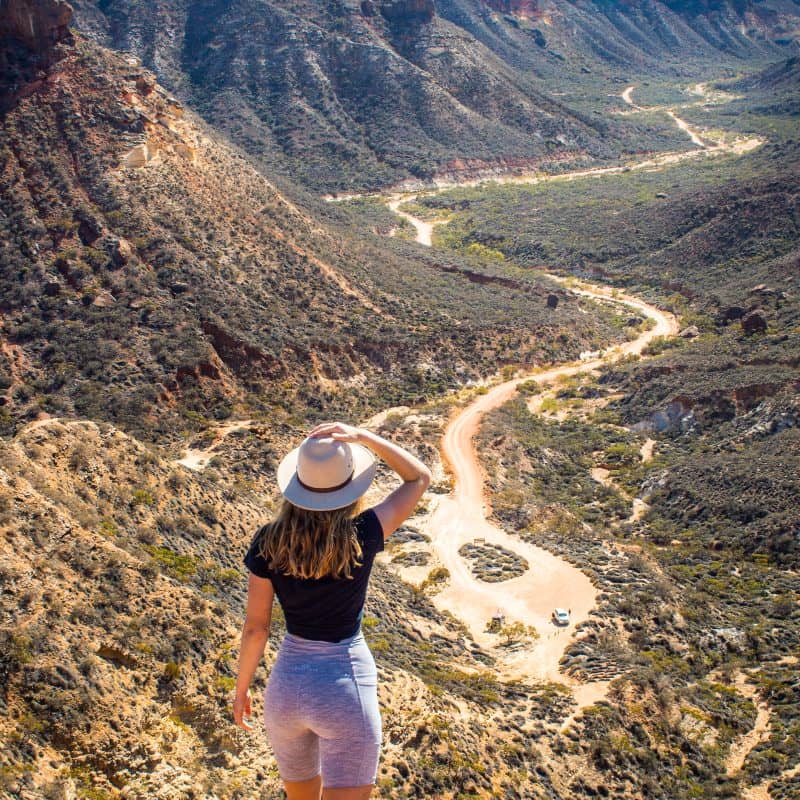 Charles Knife Canyon is a spectacular sunrise spot, the sun rises over the ocean lighting up the entire canyon. And it's important that we note (contrary to what it says) 2wd vehicles often drive to the top of it!
Shothole Canyon is 4wd only with some rocky, sandy sections to navigate and quite a long drive to get into. If you had to pick one of them our pick would be Charles Knife Canyon, however we are really pleased we got to explore Shothole Canyon in our 4wd too.
The national park's hiking trails and lookouts give you a bird's eye view down into these giant chasms. The roads are part-paved/part-gravel, for Shothole Canyon especially, a 4wd is preferred.
Thomas Carter lookout – This is the highest point of the national park at more than 300 metres above sea level. An 8-kilometre hiking trail takes you from the lookout along the top of Cape Range. It's the best place to see the entire region but it's a moderately difficult hike, so be prepared. The view however makes it all worthwhile!
Mandu/Mandu Gorge – This 3-kilometre walk takes you along the rim and down into the gorge. You hike along a rocky creek bed and then a steep path takes you up to the rim for some awesome views.
Badjirrajirra Trail – If you want a challenge, try this 8 kilometre hike – the longest and most challenging trail in the park.
Yardie Creek – A popular fishing and camping destination, Yardie Creek is a great stop on your way into Exmouth. There are two hiking trails which take you through the gorge. Make sure you go well-prepared and look out for rock wallabies on your way!
Note: This area gets very hot in summer, so plan your trek for the cooler months. The national park also has a small per-vehicle entry fee.
2) Snorkel at the Best Places
The Ningaloo Coast has a World Heritage Listed coral reef and an amazing diversity of marine life. The only way to see it is to dive in! There are guided tours and dive operators but, if you're on a budget, just grab your snorkelling gear and go see it for yourself straight from the shore.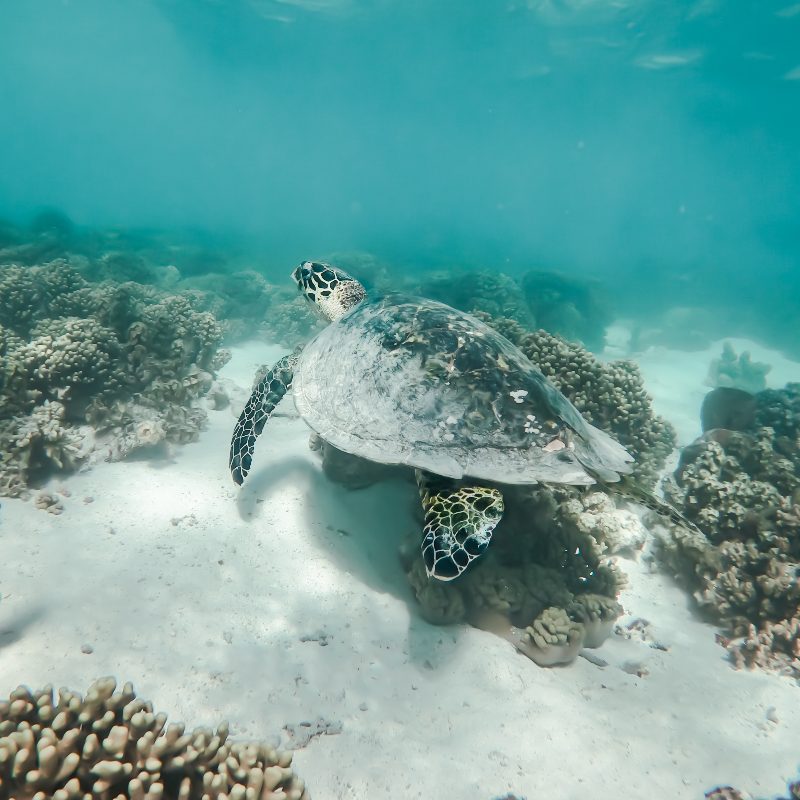 Turquoise Bay – This gorgeous bay is located inside the Cape Range National Park. The water is like glass, so you can see every bit of life beneath. You can snorkel in the bay or, if you're a strong swimmer, go out further and let the current drift you back. The coral reef and marine life are stunning – and you might even see whale sharks from March to August! That is if you are extremely lucky, or swim out a little deeper. (They're totally safe to swim with.)
Oyster Stacks – This area provides snorkelling due to its protected, shallow waters. There can be a strong currents, rapid tide changes and sharp oyster shells on rocks so be aware. However it is a popular and fun snorkelling spot! There are lots of fish and coral to see, it is essential you go at high tide as it is closed during low tide. This is the best time to snorkel here to protect yourselves and the coral on the reef.
Lakeside – This area is great for those with good fitness and skill. About 50 metres out, you'll find spectacular coral structures and even marine creatures, such as dugongs, turtles, big fish, dolphins, sting rays and reef sharks. It is our favourite place to snorkel in Exmouth personally!
SS Mildura Wreck – The wreck of the SS Mildura sits 150 metres out from Lighthouse Bay. It's a nice place to snorkel and learn some history at the same time! Beware of strong currents here. It is not to be attempted in bad conditions.
Keep reading: The absolute best spots to snorkel in Exmouth (and snorkelling tours).
3) Watch the Moon Rising over Town Beach
At special locations in Australia's Northwest, as the full moon rises over the ocean a spectacular "Staircase to the moon" can be witnessed with the reflection over the water.
Town Beach which is one of the closest beaches to Exmouth town, can be driven straight onto if you have a 4wd! Get setup, bring your dinner, a few friends and bring in the full moon together.
4) Try out Surfing at Hunters or Wobiri Beach
If you don't have a surfboard, this does come at a small cost. To rent a surfboard from Exmouth Surf Centre is around $30 per day. But this is quite a small cost for a totally different experience!
If you want lessons the cost will be higher, but well worth it. There are some mellow, enjoyable waves at Exmouth and it is a great place to learn as a beginner.
---
---
The best beaches for beginners are Wobiri and Hunters beach. You will see a lot of other beginners out there between Mar – September every year.
5) Check out the Secret Fig Tree Cave
The Fig Tree Cave at Exmouth is a really well-kept secret, so let's not talk about it too loudly. It is very remote and unkept so make sure you check if the roads are even open.
4wd only, one hour drive from Exmouth and free to visit. Treat it with respect and enjoy the adventure!
6) Beach-Hop Along the Coast
One thing this region has is stunning beaches. Whether you want to relax with a book or find pumping waves for a surf, you'll find the perfect beach around Exmouth and the North West Cape area.
Town Beach – This is a nice, safe beach for families to relax and swim. While most of the beach is used by 4WDs, there is a vehicle-free area as well. When the wind levels are high this is a great kite-surfing spot!
Bundegi Beach – About 12 kilometres north of Exmouth, this beach is flat and perfect. So it's great for recreational fishing and other water activities like canoeing, kayaking and snorkelling.
Mauritius Beach – This beach is close to town but clothing is optional, so probably not for the kids.
Turquoise Bay – As mentioned above, you can snorkel and swim out to the Ningaloo Reef, but be careful of the strong current. A lot of people walk up to the left side of the beach, and allow the current to drift them back down.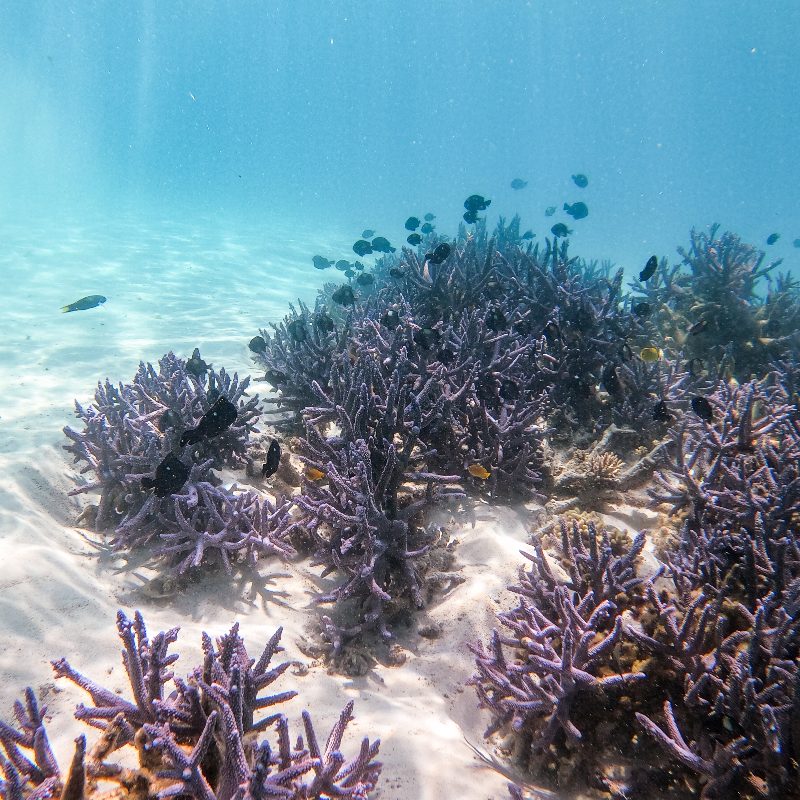 Dunes, Hunters or Wobiri Beach – This is the place to go on the cape for pumping surf. It's great if you're after a swell; but not so great for small children. Wobiri is best for surf beginners and Dunes is popular for experienced surfers. There are often smoothie/ice cream vans parked around these beaches! Otherwise bring your own picnic.
Sandy Bay – As you drive down Yardie Creek Road on the Ningaloo Coast, this quiet spot is worth stopping at. It's a favourite for kite surfers, which makes for an enjoyable afternoon watching their skills. A flat and beautiful bay, well worth the stop.
Osprey Bay – Further south, you'll find another safe place to swim on the reef and fish recreationally. This is also a favourite camping spot for many.
You can see turtles on many of these beaches. Visit the Jurabi Turtle Centre to find out where they are, learn about how to view them safely and find out when they are nesting.
Keep reading: The 11 best beaches in Exmouth.
7) Take a Day Trip To Yardie Creek
It's a long hour drive, but keep an eye out for dingoes and emus! Yardie Creek is known for being where the creek meets the sea. A popular fishing spot because you have a chance of catching Spangled Emperor.
There is a fantastic boat tour here that cruises you down Yardie Creek. The experienced guide gives you the history of the place and points out all the hard-to-spot rock wallabies living in the gorge!
We loved this tour, but it does come at a cost of $45 for adults and $25 for kids. The free version of this tour would be to take a walk through the gorge and try to spot the rock wallabies for yourself!
8) Go to the SS Mildura Wreck
A short drive from Exmouth town and a short walk from the carpark. Read the plaques that tell you about why the SS Mildura Wreck sank. A cattle ship dating back to 1907, sunk 80m from shore during a cyclone. The crew and some of the cows safely made it back to shore, but sadly, some of the cows didn't make it. And so the mythical story goes, the cows mated with the dolphins and the "sea cow" dugong was born from this wreck.
9) Check out the Town's History
Exmouth has an interesting history, including being home to a military base in World War II. Here are some landmarks where you can learn more.
Potshot Memorial – 20 minutes from Exmouth, you can learn about the area's role in World War II. This memorial sits on the site of 'Operation Potshot', a submarine base established by the US Navy in 1942.
Vlamingh Head Lighthouse – This old lighthouse offers fantastic views over the cape. You can see the Mildura Wreck, whale sharks and even humpback whales during their migration.
Exmouth Navy Pier – This 300-metre pier is a famous dive site, but it's also just a great place to wander and learn about the region's history. It's actually still an active navy pier! It's surrounded by wildlife both in the water and on the structure itself.
To find out more about the region's history, visit the:
10) Experience the Visitors Centre
One of the best small-town visitor centres that we have seen! The Ningaloo Centre has an exhibit for local, war and natural disaster history in Exmouth. Plus there is an aquarium and cafe.
Much of the centre is free to view however there is a cost to see the aquarium. Even just stop by to pick up some information on the current activities that are on around Exmouth.
11) Chill Out and Take In The Vibes
When it's time to catch your breath after hiking and exploring, join the locals in town and take in the regular free live music. Here are some of our favourites:
Town Beach Hangout – A lot of people come together at Town Beach, expect a Falafel food truck some nights, vans parked up for sunset, lights, music and coffee vans on the weekend. Maybe even some dancing here on the weekends!
Froth Craft Brewery – This is one of Exmouth's most popular places to grab a beer, as this award-winning microbrewery has more than 10 taps going at once. They have regular live music and the food is great.
Make Your Own Vibes On the Beach – The coastline is so long it is quite easy to find a quiet place to pull up with a crew and take in the sunset off the beach.
Whalebone Brewing Co. – This brewery has a warm, family feel to it. It offers a range of ales, good food and live music. It also provides a play area for children, so you can relax and enjoy a break.
Whalers – This relaxing restaurant is located in the Exmouth Escape Resort among the gardens and pool area. You can enjoy live music on the deck while they serve up delicious local produce in a family-friendly environment.
No matter the activity, Exmouth is not the kind of place you want to visit for a short time. Stay awhile and soak in all the free experiences Exmouth has on offer!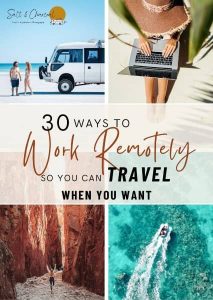 FREE Guide: 30 Ways To Make Money Online So You Can Travel When You Want
Unlock our secrets to consistent online income in Australia. These are tried-and-tested ways we've used to earn money from anywhere – only a laptop with internet is needed! Travel more and worry less.
Our Essential Travel Toolkit
🤩 Trip.com – Consistently great accommodation and hotel deals.
🤩 Hostelworld – Looking for the cheapest accommodation? We especially love the book now pay later feature.
🤩 Rentalcars.com – Best range, super easy to compare prices rental car and motorhome prices.
🤩 Viator.com – Easily book tours and experiences at the lowest rate. Great selection all over Australia.
🤩 Tripadvisor.com – Other than our website…..😉 the best place to find things to do
🤩 Airalo – eSIM store that solves the pain of high roaming bills by giving travelers access to eSIMs (digital SIM cards).
🤩 Caravan RV Camping – Traveling Australia in a van, caravan or bus? Use our discount code "saltandcharcoal" to get $30 off any orders over $300.